Salsa Verde (Green Tomatillo Salsa)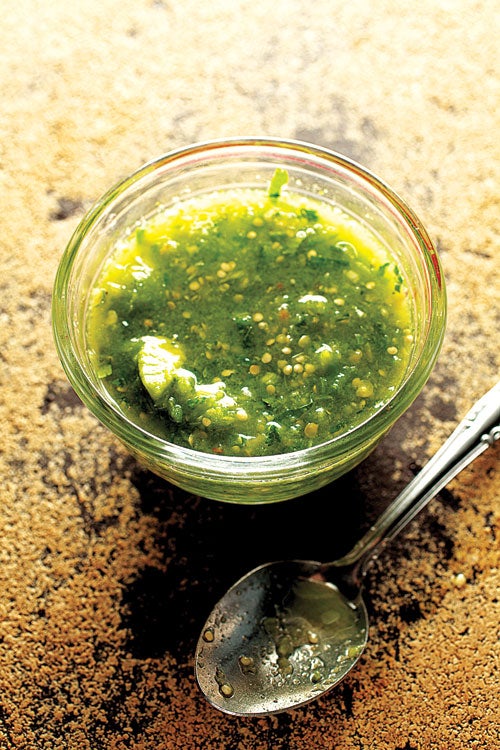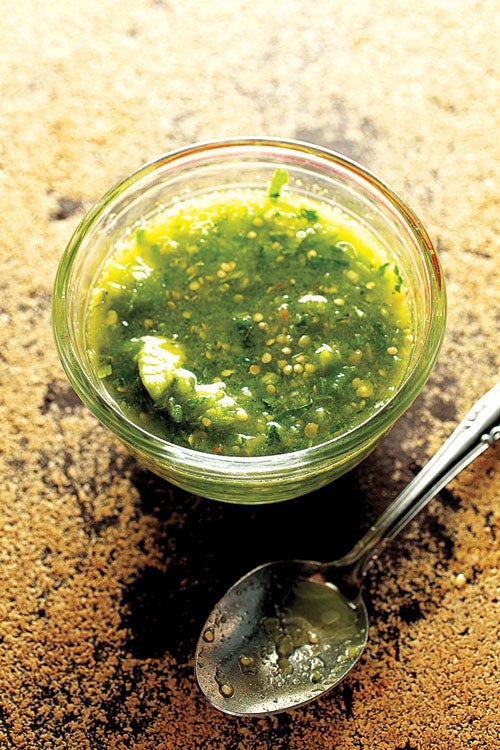 Bright and fruity, this salsa is the perfect counterpoint to the richness of cheesy dishes and grilled meats. This recipe first appeared in our August/September 2012 issue with Hugo Ortega's article Special Sauce.
Yield: makes About 4 Cups
Ingredients
4 oz. tomatillos, husked and rinsed (available at melissas.com)
4 cloves garlic
2 medium white onions, quartered
2 jalapeños, stemmed
1 tsp. sugar
1 bunch cilantro, stemmed
Kosher salt and freshly ground black pepper, to taste
Instructions
Place tomatillos, garlic, onions, and jalapeños in a 4-qt. saucepan; cover with water by 1″. Bring to a boil; cook until slightly soft, about 5 minutes. Drain and reserve 1 cup cooking liquid.
Transfer to a blender along with reserved liquid, sugar, cilantro, and salt and pepper; pulse until chunky. Transfer to a bowl, and serve at room temperature.