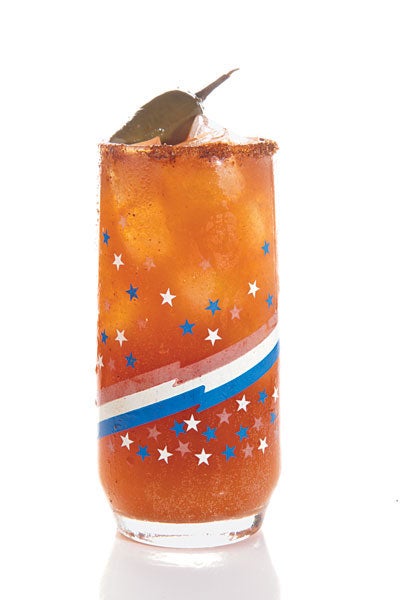 Mexican lager is refreshing on a hot beach day. Mixed with ingredients usually associated with the bloody mary, it's even more restorative.
Yield: makes 1 Cocktail
Ingredients
1 tsp. kosher salt
1 tsp. chile powder
1 lime wedge
2 oz. tomato juice
1 oz. fresh lime juice
1 tsp. Worcestershire sauce
1⁄4 tsp. hot sauce
2 dashes Maggi seasoning
1 chilled 12-oz. bottle Mexican lager
1 pickled jalapeño, to garnish
Instructions
Combine salt and chile powder in a small dish; set aside. Run 1 lime wedge around the rim of a tall beer glass; dip rim into salt mixture.
Add remaining ingredients to the glass and stir gently to combine. Garnish with pickled jalapeño to serve.