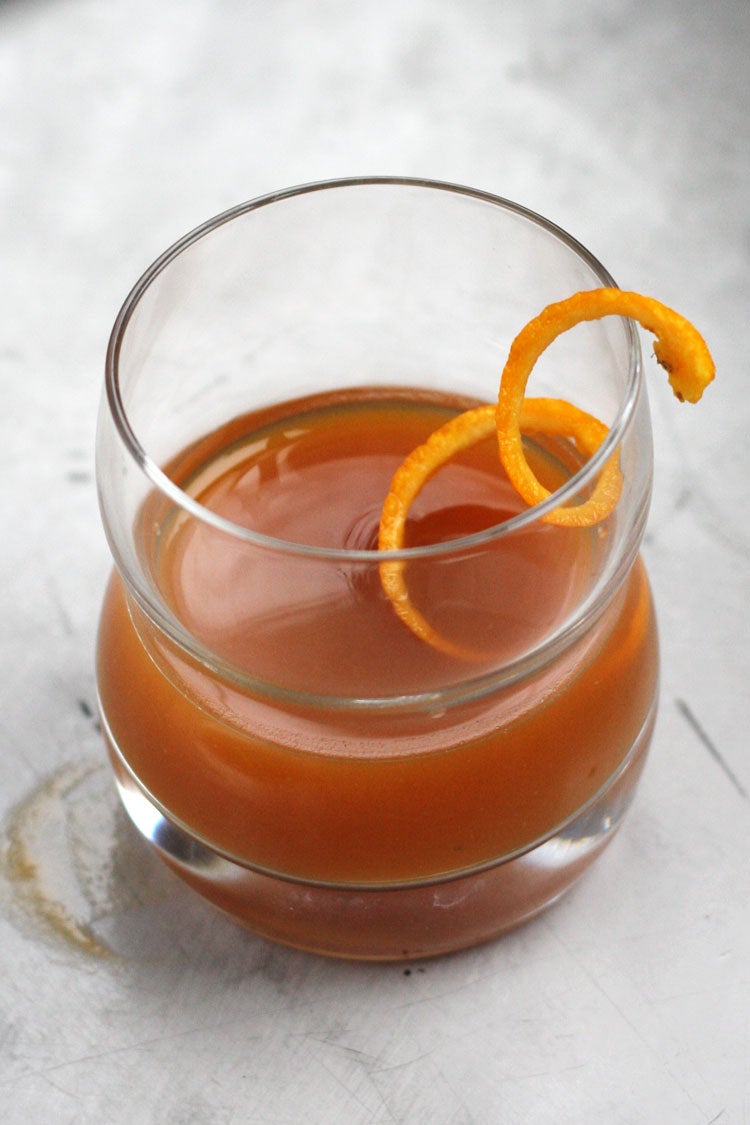 Mingling the orange-scented old fashioned with subtly sweet pumpkin yields a brilliantly colored and festively seasonal cocktail, created by test kitchen assistant Sahar Siddiqi.
Pumpkin Old Fashioned
An autumn-inspired take on the classic cocktail.
Ingredients
2 tbsp. pumpkin purée
1 1⁄2 oz. bourbon
1 oz. maple syrup
1⁄2 oz. Grand Marnier
1 dash orange bitters
Orange peel twist, for garnish
Instructions
Combine pumpkin purée, bourbon, syrup, Grand Marnier and bitters in a cocktail shaker filled with ice. Shake well and strain through a fine mesh strainer into a chilled old fashioned glass filled with fresh ice. Garnish with orange twist.