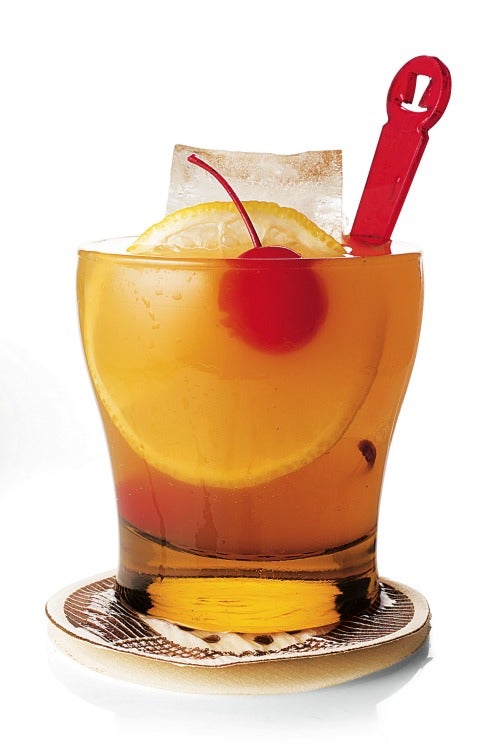 This sweet blend of liqueur and fruit juices is served at Cedar Grove Mansion Inn & Restaurant in Vicksburg, Mississippi. This recipe first appeared in our March 2013 issue along with Keith Pandolfi's story Devouring the Delta.
Yield: makes 1 COCKTAIL
Ingredients
2 oz. Southern Comfort liqueur
1⁄2 oz. sweet vermouth
1⁄2 oz. simple syrup
1⁄2 oz. fresh lemon juice
Club soda, for topping
1⁄2 oz. pineapple juice
Lemon slice and maraschino cherry, for garnish
Instructions
Combine liqueur, vermouth, syrup, and lemon juice in a cocktail shaker with ice. Shake for 30 seconds, and strain into a chilled old-fashioned glass filled with fresh ice. Top with soda and pineapple juice; garnish with lemon slice and cherry.