Roasted Poblano Meat Loaf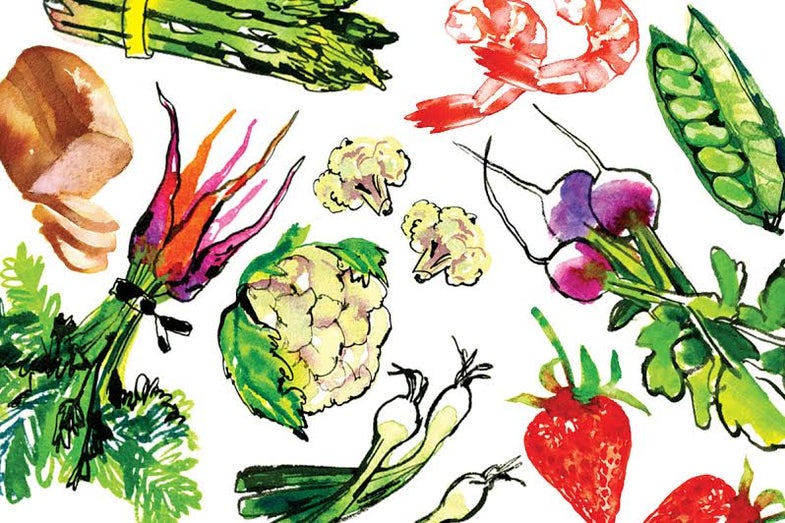 To boost sales in the 1950s, Ralston Purina changed the name of its Ralston Shredded cereal to Wheat Chex, a reference to the company's checkerboard logo. Corn Chex both bind and flavor this meat loaf dish from _The Breakfast Cereal Gourmet _(Andrews McMeel Publishing, 2006).
Yield: serves 6-8
Ingredients
2 poblano chiles
2 lb. ground beef
1 small onion, minced
1⁄2 cup shredded manchego cheese (monterey jack can be substituted)
1 cup chopped fresh cilantro
1 tsp. ground cumin
2 eggs, lightly beaten
2 cups crushed Corn Chex (about 3 1⁄2 cups uncrushed)
Salt and black pepper
Salsa, guacamole, and sour cream
Instructions
Roast chiles under the broiler, turning often until blackened all over. Enclose in paper bag for 10 minutes.
Preheat the oven to 350°. Oil a 5″ × 9″ loaf pan.
Wearing latex gloves, rub the charred skin from the chiles. Stem the chiles, then cut into halves and remove the seeds. Dice the chiles finely and place in a large bowl. Add the ground beef, onion, cheese, cilantro, cumin, and eggs. Add the cereal and mix thoroughly. Season to taste with salt and pepper.
Pat the mixture into the prepared loaf pan. Bake until an instant-read meat thermometer inserted into the center reads 160°, about 1 hour. Let stand for 10 minutes.
Remove the meat loaf from the pan and slice. Serve topped with your favorite salsa, guacamole, or sour cream.