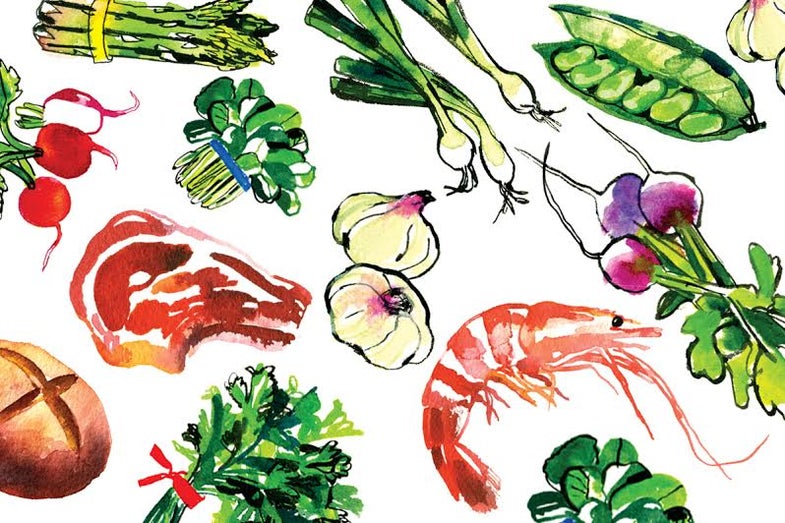 El Topil restaurant in Oaxaca serves these with mezcal.
Yield: serves 4
Ingredients
8 jalapeño chiles
1⁄4 lb. queso fresco (fresh Mexican cheese)
1⁄2 cup coarsely chopped cilantro
1⁄2 cup coarsely chopped mint leaves
1 small yellow onion, peeled, and coarsely chopped
Instructions
Trim and discard stem ends of chiles (always wear rubber gloves when handling hot chiles). Scrape seeds and veins out of each chile with a thin-bladed knife.
Mash together cheese, cilantro, mint, and onions. Stuff chiles with mixture, dividing it equally between them.
Sauté chiles in a lightly oiled nonstick skillet over medium-low heat, turning occasionally, until soft and all sides are browned, about 15 minutes.