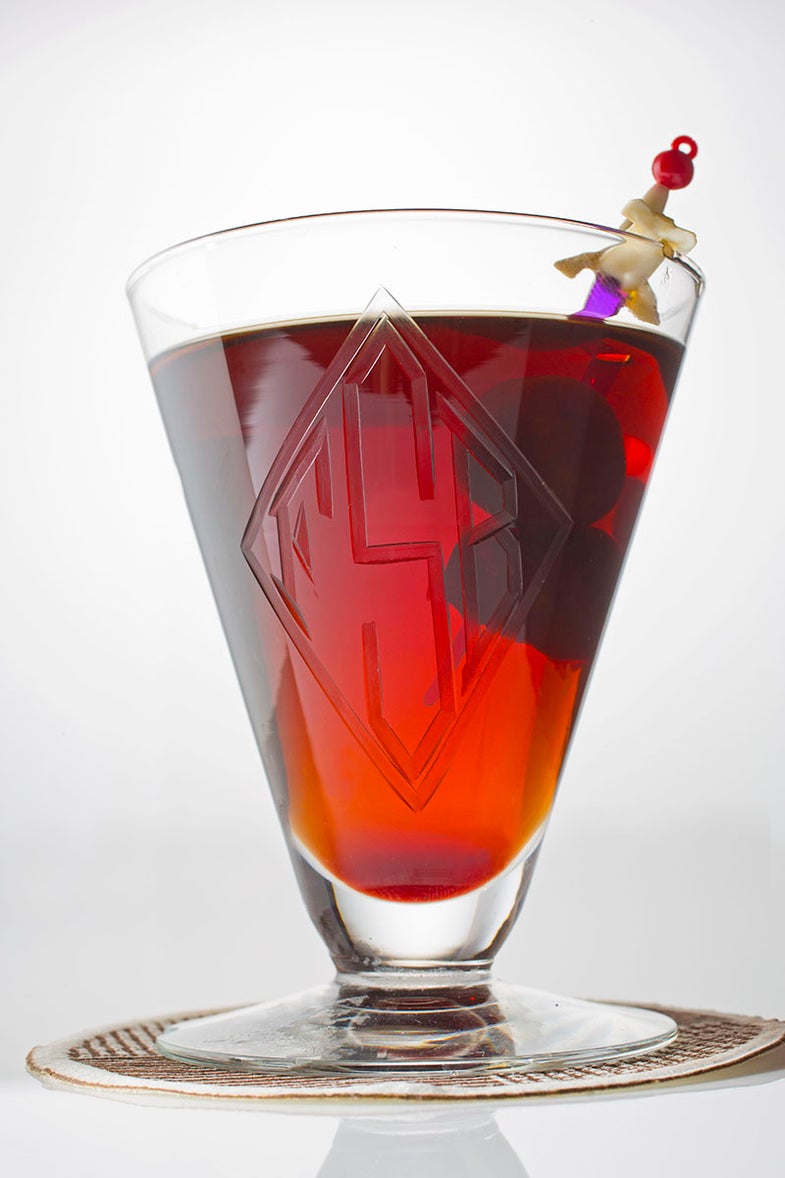 This riff on the Manhattan, composed of Portland-distilled Burnside bourbon, artichoke-flavored Cynar, and old fashioned bitters, uses unusual flavors as a complement to classic ones. Mike Robertson, Head Bartender of The Driftwood Room in Portland, Oregon, demonstrates the recipe in our video Six Manhattans in 60 Seconds.
The Civil War
Head Bartender Mike Robertson of Driftwood Room in Portland, Oregon gave us the recipe for this Manhattan using Burnside bourbon.
Ingredients
1 1⁄2 oz. Burnside bourbon
1⁄2 oz. Cocchi sweet vermouth di Torino
1⁄2 oz. Cynar
2 dashes Fee Brothers old fashioned bitters
1 Amarena cherry, for garnish
Instructions
Combine bourbon, Cynar, vermouth, and bitters in a cocktail shaker filled with ice. Shake and strain into a chilled martini glass; garnish with cherry.