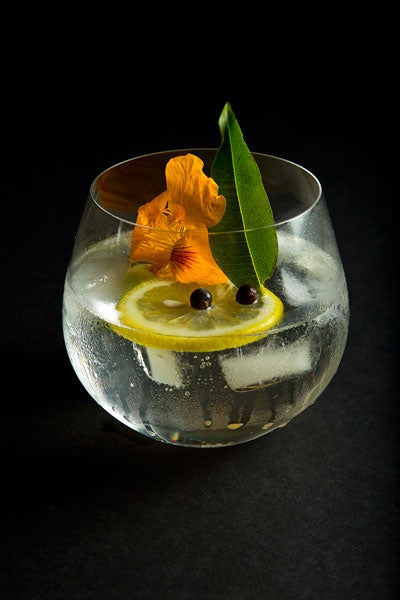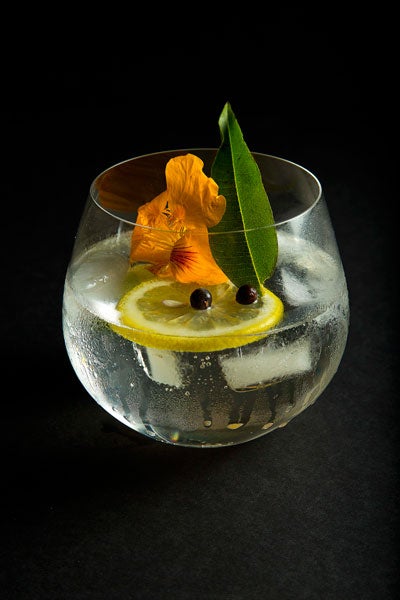 This G&T recipe, from Curate in Asheville, NC, turns the classic gin & tonic's masculine vibe on its head. All dressed up in flowers and colors, it's girly, glamorous, and totally delicious.
The Ultimate Gin & Tonic
A full five garnishes gild this otherwise classic interpretation of a gin & tonic. The simple combination, calls for the best quality booze and fizz.
Ingredients
1 1⁄2 oz. gin, preferably a floral brand such as Hendrick's
1 lime wheel
1 lemon wheel
2 juniper berries
1 Lemon verbena leaf
1 edible flower, such as nasturtium
Tonic water to top, preferably Fever Tree
Instructions
Add gin, lime and lemon wheels, juniper berries, lemon verbena and flower to an ice-filled rocks glass. Top with tonic water to taste.