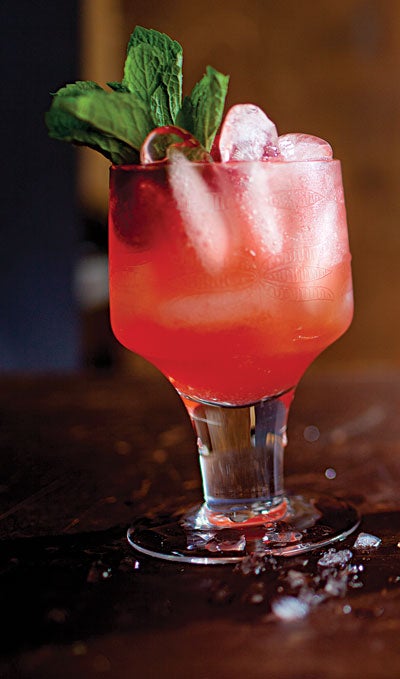 Tobin Ellis created this drink based on a rhubarb pie for Lynyrd Skynyrd BBQ & Beer. This recipe first appeared in our April 2012 issue along with Xania Woodman's story Raising the Bar.
Yield: makes 1 Cocktail
Ingredients
2 tbsp. sugar
5 raspberries
3 oz. Kentucky-style bourbon, such as Bulleit
1 oz. fresh lemon juice
1⁄2 oz. strawberry liqueur
4 dashes rhubarb bitters
1 sprig mint
Instructions
Crush sugar and 4 raspberries with a spoon in the bottom of a cocktail shaker. Add bourbon, juice, liqueur, and bitters, fill with ice; shake to chill. Strain into a chilled old-fashioned glass filled with ice, and garnish with remaining raspberry and mint sprig.