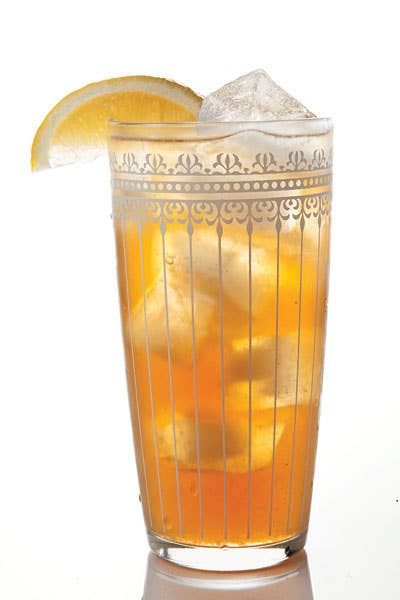 Drinks
Long Island Iced Tea Pitcher
This multi-liquor drink's reputation for potency quickly made it a classic. What could be better than the classic cocktail turned crowd-pleasing punch? Try this recipe for four at your next summer soiree.
2 oz. vodka
2 oz. gin
2 oz. rum
2 oz. tequila
2 oz. triple sec
2 oz. fresh lemon juice
2 oz. simple syrup
6 oz. cola
Lemon slices, for garnish
Combine the vodka, gin, rum, tequila, triple sec, lemon juice, and simple syrup in a large bowl filled with ice. Stir until well chilled and strain into a large pitcher. Add the cola and float a few lemon slices for garnish. Serve in tall glasses over ice.