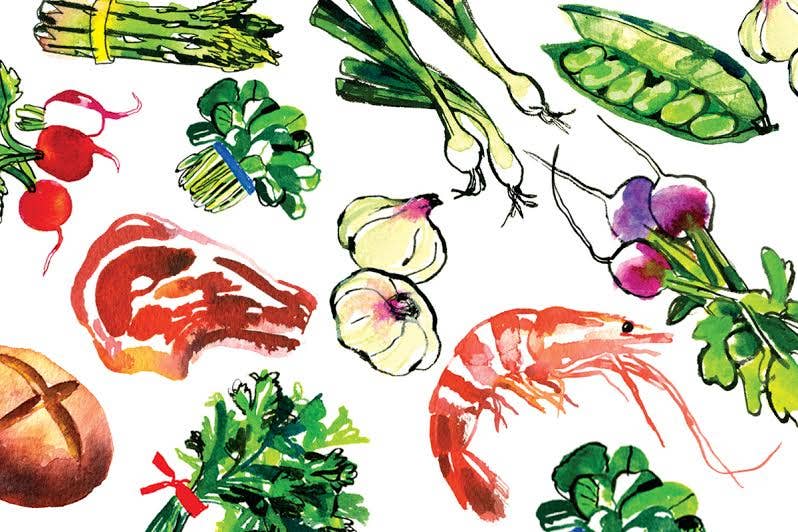 A few days after chef Tom Colicchio introduced us to the term beurre monte—while giving us his recipe for seared scallops with butternut squash—we ran across it again in Thomas Keller's The French Laundry Cookbook (Artisan, 1999).
Keller explains that butter is "an emulsification of butter fat, milk solids, and water" and that when it's melted, the components separate. But, he adds, "beurre monte—a few drops of water and chunks of butter whisked over moderate heat—is a method of melting butter while maintaining the emulsification."
Chefs use beurre monte (not to be confused with monter au beurre, which is the term meaning to whisk cold butter into a sauce to add richness and gloss) for poaching lobster, finishing blanched vegetables, basting meats, and more.
To make beurre monte, bring 2 tbsp. water to a simmer in a small, heavy saucepan over medium heat. Reduce heat to medium-low, and gradually whisk in anywhere from 1 tbsp. to 1 lb. unsalted butter, 1 tbsp. at a time, until water and butter have emulsified. Keep temperature between 180°-190° (if the mixture boils, it will separate). Use beurre monte immediately, or keep it warm in a pan set over a pot of simmering water over medium-low heat. Refrigerate any leftover beurre monte, and use as you would regular butter.