Salt Curing, Step by Step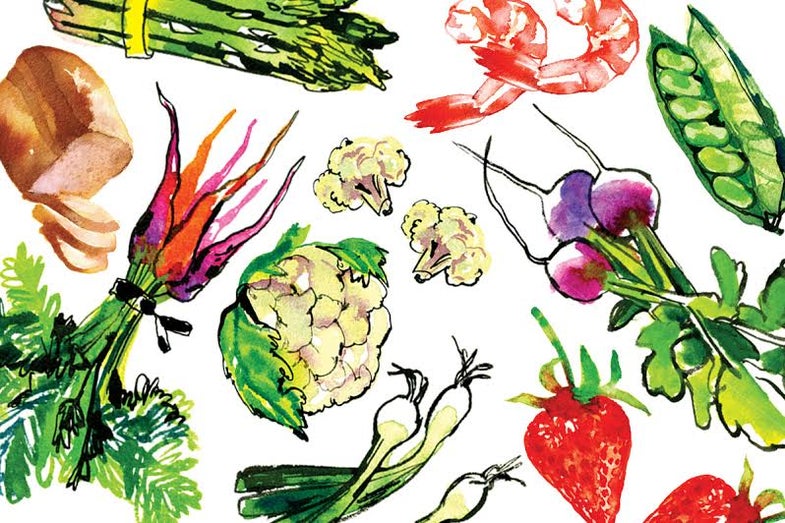 A whole lobe of foie gras weighs in at about 1 1/2 pounds, so when Alice Waters calls for just 1 pound in her shaved foie gras and rocket salad, be aware that you'll have about a half pound to spare. We say, cure the whole thing and use the leftovers (more than enough for a few salads, anyway), shaved over toasted french bread and drizzled with olive oil. Before you begin curing, allow chilled foie gras to warm up to room temperature. (Cold foie gras is brittle, and its are veins difficult to remove.)
1. Split lobe open and, using your fingers or a knife tip, lift out veins, then transfer the cleaned foie gras to a 2-foot square of muslin.
2. Season with a sprinkling of salt, then roll up cloth like a sausage.
3. Twist ends to tighten, then tie each end with kitchen twine.
4. Next, line the bottom of a deep ceramic dish with 1 1/2" of coarse salt, place foie gras in center, and cover completely with a layer of salt at least 1" deep.
5. Pack salt, weight it down with heavy cans, then refrigerate for 3-4 days.
6. Lift the foie gras out, unwrap it, and shave off thin sheets using a cold, sharp, swivel-style peeler.