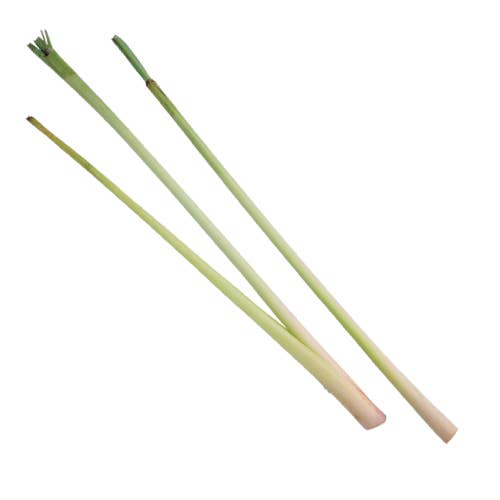 From noted Asian- and European-trained chef Gray Kunz comes both advice and three intriguing preparations: "Lemongrass speaks for itself—but only if freshly chopped. Its oils are so volatile that the effect is lost if you cut it up beforehand."
A FAVORITE DRINK: Chopped lemongrass steeped in boiling water with honey and a little cayenne pepper.
A SIMPLE FRUIT DESSERT: Simmer milk, a little sugar, and vanilla bean; add chopped lemongrass. Cover, cool; strain, and chill. Ladle into soup plates and add watermelon, mango, or pineapple.
UPDATED NAVARIN (LAMB STEW): Season shoulder chunks of lamb with salt, pepper, and curry powder and saute until well browned. Pour off fat; add chopped leek, carrot, celery, and minced lemongrass core. Add vegetable broth to half-cover the meat; bake in a low oven, covered, until very tender. To serve, arrange meat on a platter and strain sauce over it.
Jean-Georges Vongerichten, restaurateur, chef, and specialist in French-Asian cuisine, weighed in with counsel and ideas as well: "Lemongrass is simply the most fragrant herb on earth—but remember it never softens, no matter how long it cooks, so be sure it's finely minced."
CURED SALMON: Coat one side of salmon with salt, sugar, black pepper, and chopped lemongrass. Wrap and chill for 48 hours. Scrape off coating and slice very thin.
BEEF SALAD: Sprinkle thinly sliced rare beef with minced lemongrass core, lime juice, mint, and cilantro.
ICE CREAM: Poach lemongrass chunks 5 minutes in milk; use to prepare standard custard-based mixture. Freeze in an ice cream machine. Serve with strawberries and raspberries.