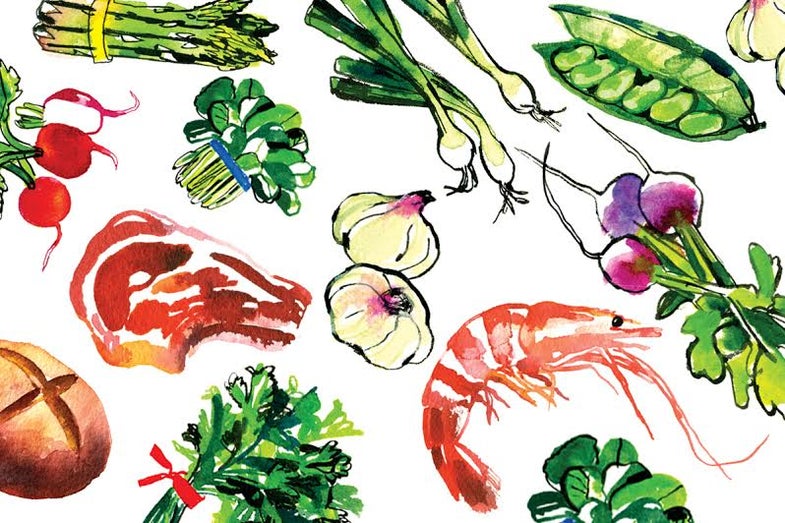 The daiquiri is said to have been invented in Cuba in 1898. The banana daiquiri, however, was apparently first concocted some 50 years ago at St. Thomas' Mountaintop bar in the U.S. Virgin Islands.
Banana Daiquiri
This frosty delight was inspired by an English sea captain who thought bananas and rum might make a good combination. He was right.
Ingredients
6 oz. dark rum
2 Tbsp. sugar
Juice of 1/2 lime
2 oz. banana liqueur
2 oz. water
2 very ripe bananas, peeled
Instructions
Put rum, sugar, lime juice, banana liqueur, water, bananas, and plenty of ice into an electric blender, then purée until smooth and thick. Pour into two tall chilled glasses.