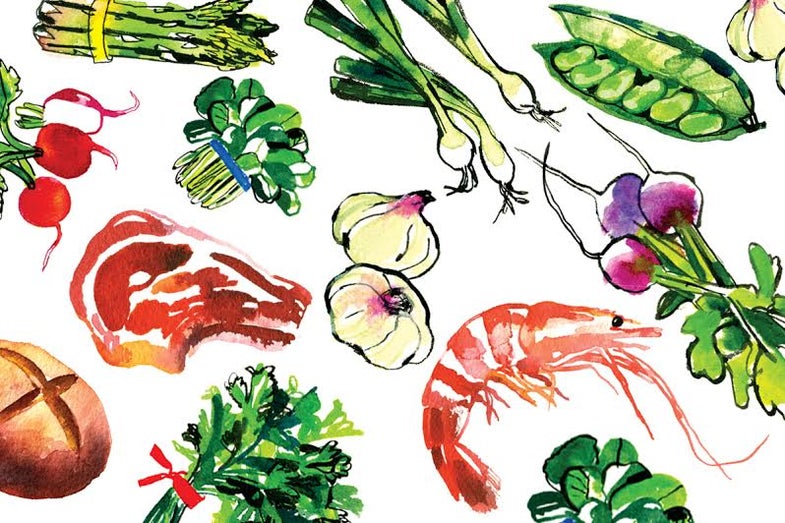 Elaine Diehl, a bartender we met at Wegner's St. Martins Inn in Milwaukee, Wisconsin, supplied us with this recipe, which includes a formula for the old-fashioned mix from her mother, Ellen Wise.
Brandy Old-Fashioned
This is a popular drink in Milwaukee, where brandy is to Wisconsinites what vodka is to Russians.
For the Old-Fashioned Mix
1 cup sugar
5 Tbsp. Angostura bitters
For the Cocktail
2 oz. brandy, preferably Korbel or J. Bavet
2 dashes Angostura bitters
1⁄2 cup 7-Up
2 maraschino cherries
1 small orange slice
Instructions
For the old-fashioned mix: Put sugar and 1 cup water into a small pot over medium heat. Cook, stirring occasionally, just until sugar has dissolved, 3–4 minutes. Let cool, then stir in bitters. Transfer to an airtight jar and set aside. (Mix will keep for up to 2 weeks in the refrigerator.)
For the cocktail: Fill a 10-oz. old-fashioned glass with ice. Add brandy, bitters, and 1 oz. of the old-fashioned mix and stir. Top with 7 UP and garnish with cherries, threaded on a cocktail spear, and an orange slice.