Friday Cocktails: The Al Capone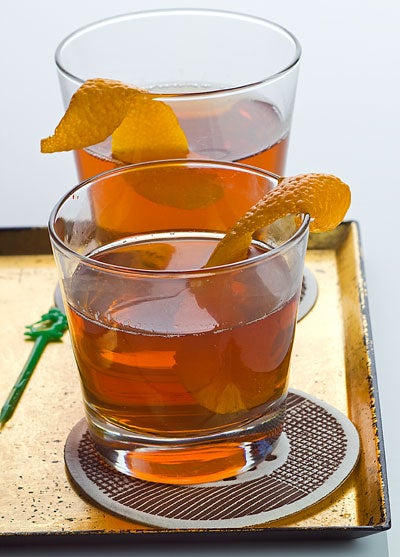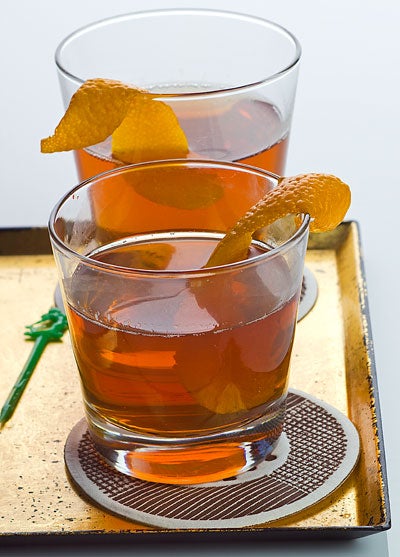 There's something ineffably summery about a Negroni. The strong herbal dryness of Campari and vermouth, the light medicinal tang of gin — it's a case of the whole being quite a bit greater than the sum of its parts. But for someone like me who's always seeking a drink that makes good use of brown spirits, in warm-weather months a Negroni often winds up being just a pleasant placeholder between me and my next julep or vieux carré.
But one night not too long ago at Talde, chef Dale Talde's wonderful and idiosyncratic Asian-American restaurant, after working through much of the cocktail list with a group of friends and chatting with master bartender John Bush about our taste in booze, he brought over something off-menu: the Al Capone. With the smooth bitterness of a Negroni and a hint of warmth and depth from a fiery rye, it was a simple drink that hit all my pleasure points. Bush's too: he developed the drink (which is on the list at his nearby spot Thistle Hill Tavern) because he wanted a perfect summer whiskey drink.
The Al Capone takes direct inspiration from the Negroni — Campari, bitters, and a spirit — but to keep the subtlety of the rye from being overwhelmed, Bush strayed quite a bit from the classic 1:1:1 ratio, towards something more reminiscent of a Manhattan. The result is heavy on the whiskey (Bush prefers a fiery rye like Willett; I'm with him on that), with half as much vermouth (like the dark, spicy Carpano Antica). The Campari serves as bitters here: just a splash suffuses the drink with its sharp, vegetal bite. Over a single large ice cube it's a perfectly bracing porch drink; at night, when the weather's just a bit cooler, it's at its very best served up, with an orange twist.