Friday Cocktails: Bourbon Chai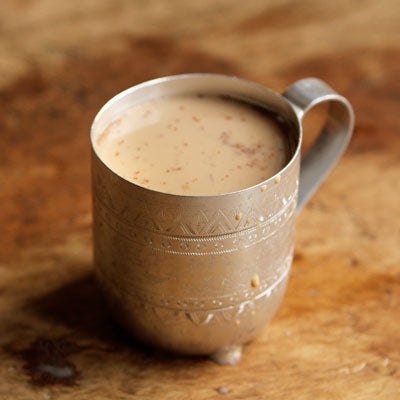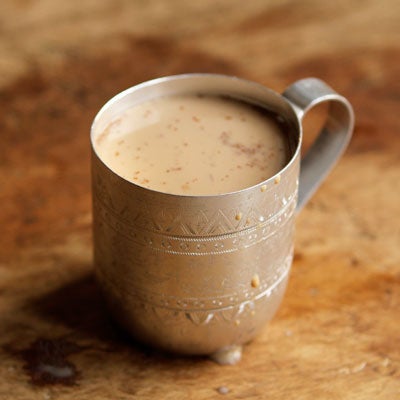 Hands-down the best part of being an editor at SAVEUR is working in alluringly close proximity to the test kitchen. All day there are tantalizing smells wafting out into the office, and we get to nibble on recipes being tried and tweaked to run in the magazine — but often the call goes 'round when someone working in the kitchen has made up something on the fly, done something creative with leftovers, or just whipped up a batch of their favorite this or that.
One of the things you can always count on when Saveur.com contributor Judy Haubert is in the kitchen is that no matter what she's making, we'll also get a gallon — or more — of her justifiably famous spiced chai. Made with freshly crushed spices and a generous portion of fresh ginger, Judy's chai has a rich, bright complexity that store-bought mixes can't compare with. Sipping on some earlier this week, we realized that possibly the only thing that could make it better would be a dollop of good bourbon, one with hints of vanilla, caramel, and clove that would blend beautifully with the flavors in the chai. A jigger of Maker's Mark later, our hypothesis proved true: the chai's milky sweetness tempered some of the bourbon's fire, allowing its sweet, spicy notes to come forward and add still more depth to the chai's robust flavor.