Friday Cocktails: Cranberry Crush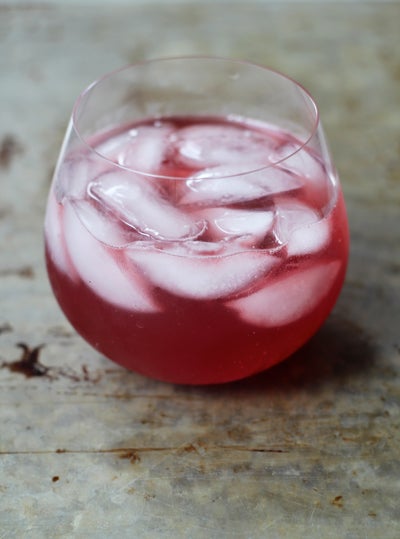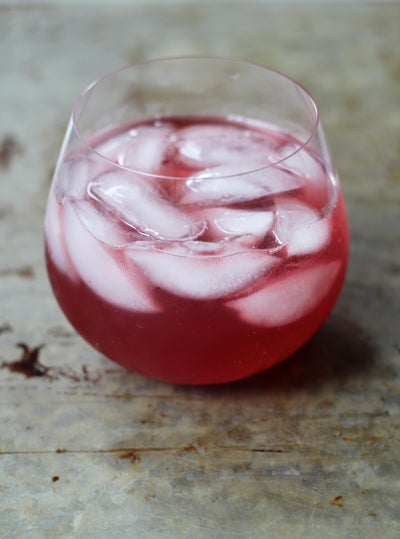 I've never understood the allure of the off-season Thanksgiving sandwich: turkey, gravy, cranberry sauce and stuffing piled high on thick-sliced bread and eaten, with aplomb, in July or April. It's not because I don't like Thanksgiving; in fact, it's the opposite. The flavors of my favorite holiday are so specific, so firmly tied to the warm, comforting, chaotic experience of a family Thanksgiving, that I don't want to dilute them by pulling anything out of context. But that doesn't mean I don't like to start getting excited about the holiday ahead of time: I've already started compiling menus in my head, researching stuffings, and wondering whether this is the year I finally attempt a from-scratch pie crust.
I've also given myself over fully to autumnal cocktails. I'm usually of the clean-and-refreshing school of drinks, inclined towards anything on the cocktail list that has cucumber, lime, or mint. But with the calendar about to tick over to October, the words that attract me are warmer: spicy, dark, and deep. The Cranberry Crush is a perfect drink for that, it stars supremely tart, full-bodied pure cranberry juice, brightened and deepened by fiery ginger beer, and loaned a caramel-sweet kick from spiced rum. Its bright red color isn't out of place on a Thanksgiving table — and it's also not out of place on my coffee table, right now.