Friday Cocktails: The New Airline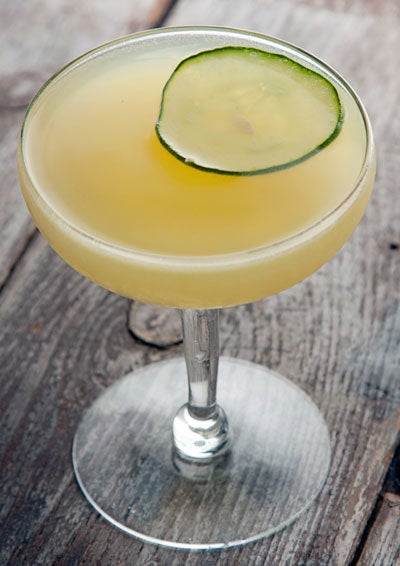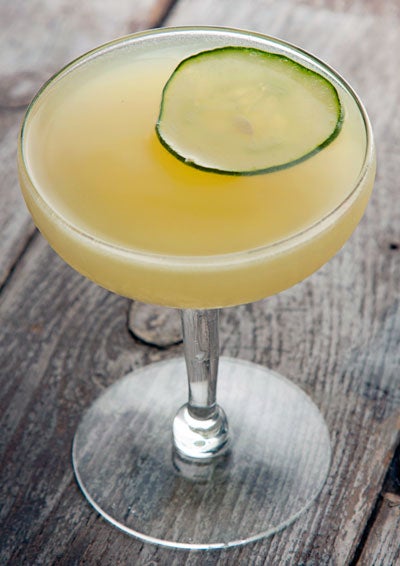 It was hot the last time I was in Beijing. But summer is always hot in the northern capital—July and August temperatures regularly reach over 40° Celsius, which doesn't sound too bad until you do the mental calculation and realize that it means over 104° Fahrenheit. Years ago, when I briefly lived and studied there, I rode out the heat on a bike, creating my own breeze as I sailed across the campus of Tsinghua University and through the city's streets. At home in my host family's apartment, I learned to love eating chilled fruit, slowly making my way through a bag of cold lychee or longans during the long, hot afternoons. And in the evenings, my friends and I beat the heat at rustic, outdoor restaurants (the only places we could afford) while drinking large bottles of cold, nearly flavorless Chinese beer.
Today's Beijing, however, is not a place for bicycles. The streets are so crowded with luxury cars that the few people who continue to pedal their way to work wind up taking over the sidewalks. If I want to explore, I walk for as long as I can, then duck into a café or a taxi for a blast of air-conditioning so strong it shocks the system. Still, the best evening solution for the heat remains a cold beverage, though now I prefer something with flavor, and preferably with gin. On my most recent trip to the city, I found just the thing: a light, cucumber-laden concoction called the New Airline, served at Atmosphere, the bar on the top floor of the tallest building in town, in the Shangri-la Hotel China World Summit Wing. The coolness of the cucumber and a dose of elderflower liqueur echo gin's floral notes, and there's a bit of heat from some fresh ginger, lending an almost spa-like effect. Fresh apple and a hint of lime round out the flavor, giving the drink depth, and to my delight, enough bite to satisfy my summer craving for chilled fruit.