Friday Cocktails: The Canadian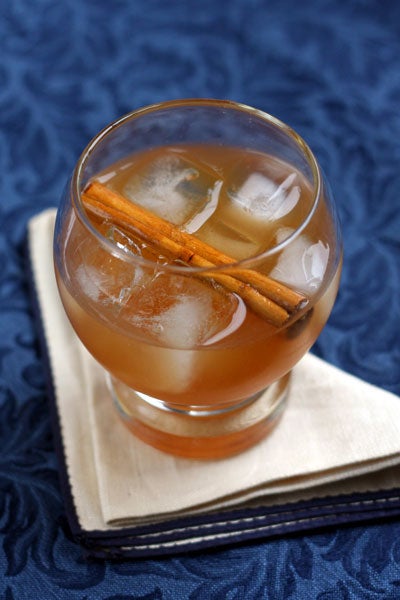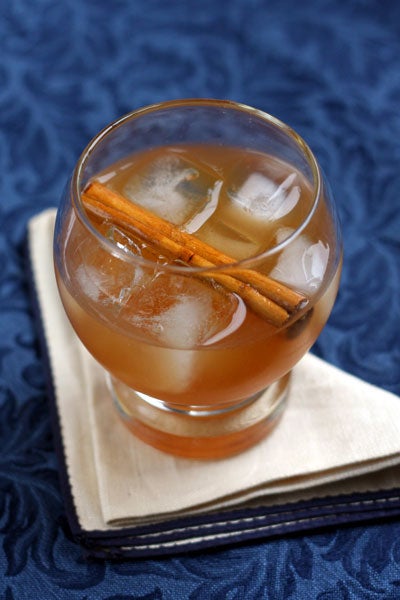 Here in the SAVEUR Test Kitchen, I've earned the nickname "the Canadian," and so when I was mixing up a batch of cocktails inspired by the flavors of fall back home near Toronto—spicy cinnamon, sweet maple syrup, and crisp apple cider—it made sense to lend the recipe the same name. This drink reminds me of time spent at my family cottage, celebrating the winter holidays with dishes like tourtiere and poutine, like good Canadians do, along with our particular family tradition of eating my brother-in-law Kevin's amazingly fluffy blueberry-spelt pancakes, dripping in butter and maple syrup.
Spiced rum is the perfect spirit to pair with autumnal flavors—it's the classic spike for hot mulled cider—so it was a natural fit for this cocktail. You may, of course use store-bought spiced rum (I prefer a bottle bearing the image of a particular swashbuckler) to get those notes of vanilla, cloves, allspice, peppercorns, star anise, nutmeg, ginger, and orange zest, but for those adventurous and crafty, making your own couldn't be simpler: Infuse 1 liter of rum with your desired combination of whole spices and orange zest, and allow the flavors to marry in a sealed jar for a couple of days, shaking it every day to agitate the flavors. Then strain and store in a sterilized bottle, and mix with apple cider all season long.