Friday Cocktails: The Last Word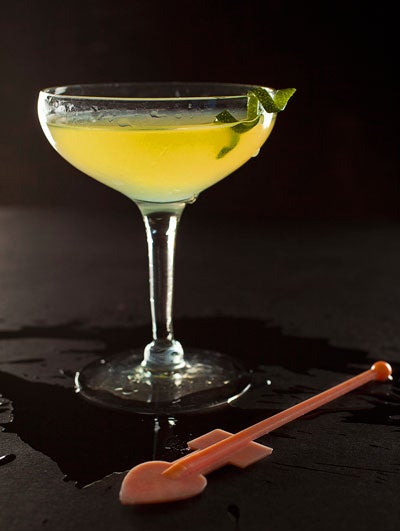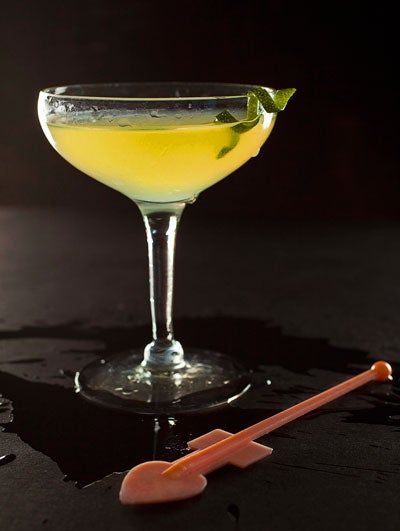 When I lived in Chicago, I used to frequent a bar called the Whistler. In the Logan Square neighborhood, it's on a block that's not much to look at — you might not even notice it if you were just walking by — but locally, it's famous for its great cocktails. I was in the habit of always ordering a different drink from the ever-changing menu of specials, but on one visit, a friend insisted I let her order for me. She returned from the bar carrying a small glass filled with bright greenish-yellow liquid. After eyeing its neon color suspiciously, I took a sip. And it was delicious: strong but well-balanced, sweet but not overly so, bright and citrusy and just a little bit bitter. "What's in this?" I asked. "Chartreuse," she said. "And…some other stuff. I forget what." She told me it was called a Talk of the Town and I made a mental note to look it up later.
After a lot of searching, I finally found it — it's actually called the Last Word. How my friend turned that into "Talk of the Town" in her mind is something of a mystery, but it's a fitting mistake given the drink's recent surge in popularity. Equal parts gin, chartreuse, maraschino liqueur, and fresh lime juice, it's an old-fashioned cocktail that feels awfully modern, a collection of strong flavors that work together perfectly, none overwhelming the others. There are plenty of riffs on the Last Word to be found on drinks lists all over the country — rye whiskey and lemon to replace the gin and lime is a common variation, and the Whistler has a smoky take that uses mezcal — but the classic version is my favorite.
See the recipe for the Last Word cocktail »
**
**See previous weeks' Friday Cocktails in the collection »