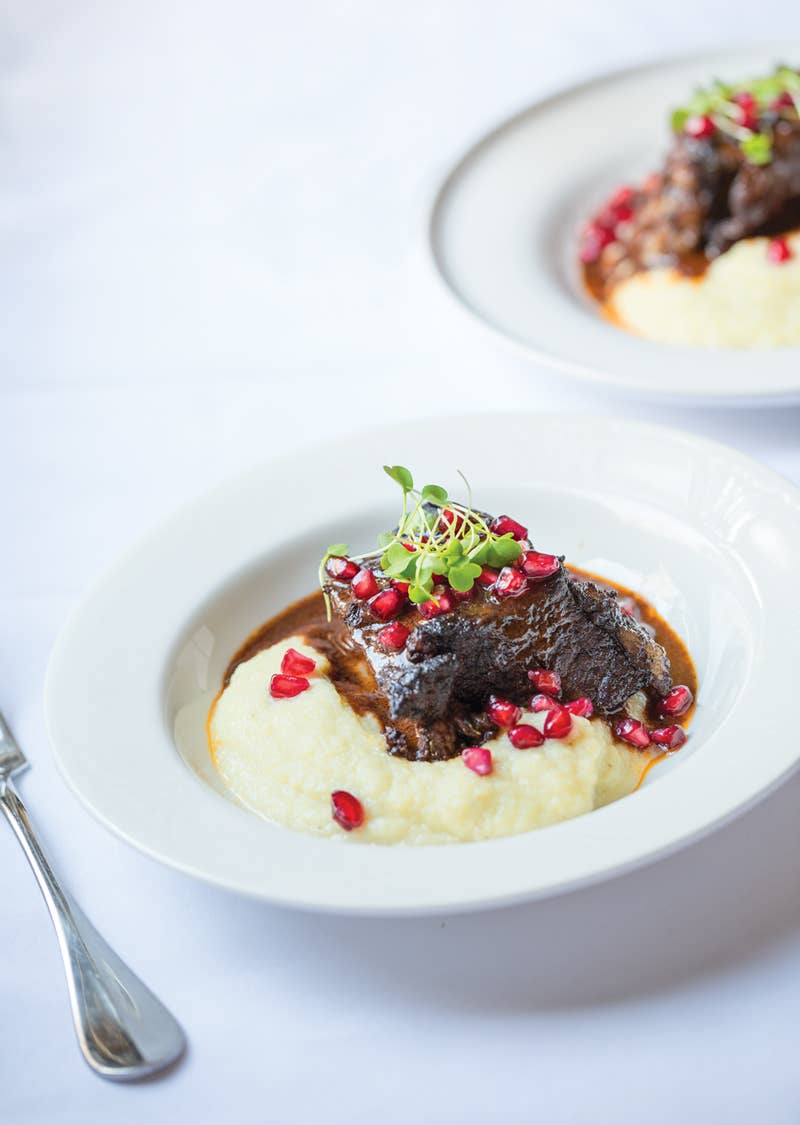 Recipes
Celery Root Recipes
Learn to use the least-appreciated part of the celery plant
Think of celery, and the first thing that comes to mind is probably the crunchy, fibrous stalks, followed by the leafy greens. The root gets largely ignored. But celery root, otherwise known as celeriac, is delicious. This variety of celery produces a bulbous, starchy root with a deep, earthy flavor. From creamy purées to crispy rémoulade salad, we've rounded up our favorite celery root recipes.
Cooked until tender and blended until smooth, celery root makes a delicious purée perfect for accompanying big, rich flavors. We mashed celery root with celery and celery seed to intensify the flavor in the purée that we use as a bed for our spoon-tender braised short ribs. For the ultimate in luxury, we add cream to the celery root purée that we serve with scallops, bone marrow, and black truffles.
Raw julienned celery root dressed with rémoulade is a French bistro classic. The dressing is a basic aioli made with egg yolk, Dijon mustard, oil and lemon juice. Parsley, minced olives, and cayenne pepper are all good additions. The creamy sauce crisp celery root make for a simple, elegant side.
Celery root pairs natural with other root vegetables. Try it in our Norwegian cod chowder or German braised pork, with both match celery root with carrots, parsnips, and potatoes.
Find all of these recipes and more in our collection of celery root recipes.
Celery root brings an earthy dimension to the stuffing for this crisp-skinned bird, which is dressed in a white wine, giblet, and mushroom gravy.
Cocoa powder enriches these braised beef short ribs from Manhattan-based chef Melissa Muller Daka.
When making this creamy fish stew, feel free to substitute mahimahi, salmon, scallops, or shrimp for the cod.
Scallops and Truffles with Beef Marrow (Mare e Monte)
In this classic bistro salad, julienned celery root melds with a Dijon mustard-spiked dressing.
Klaus Weiler, the chef at Weinhaus Weiler in Oberwesel, Germany, shared the recipe for this classic barley soup. Garnished with sausage, it's substantial enough to make a meal in itself.
This Parisian bistro staple salad of crisp, raw celery root tossed in a briny mustard aioli makes for a quick and elegant side dish.