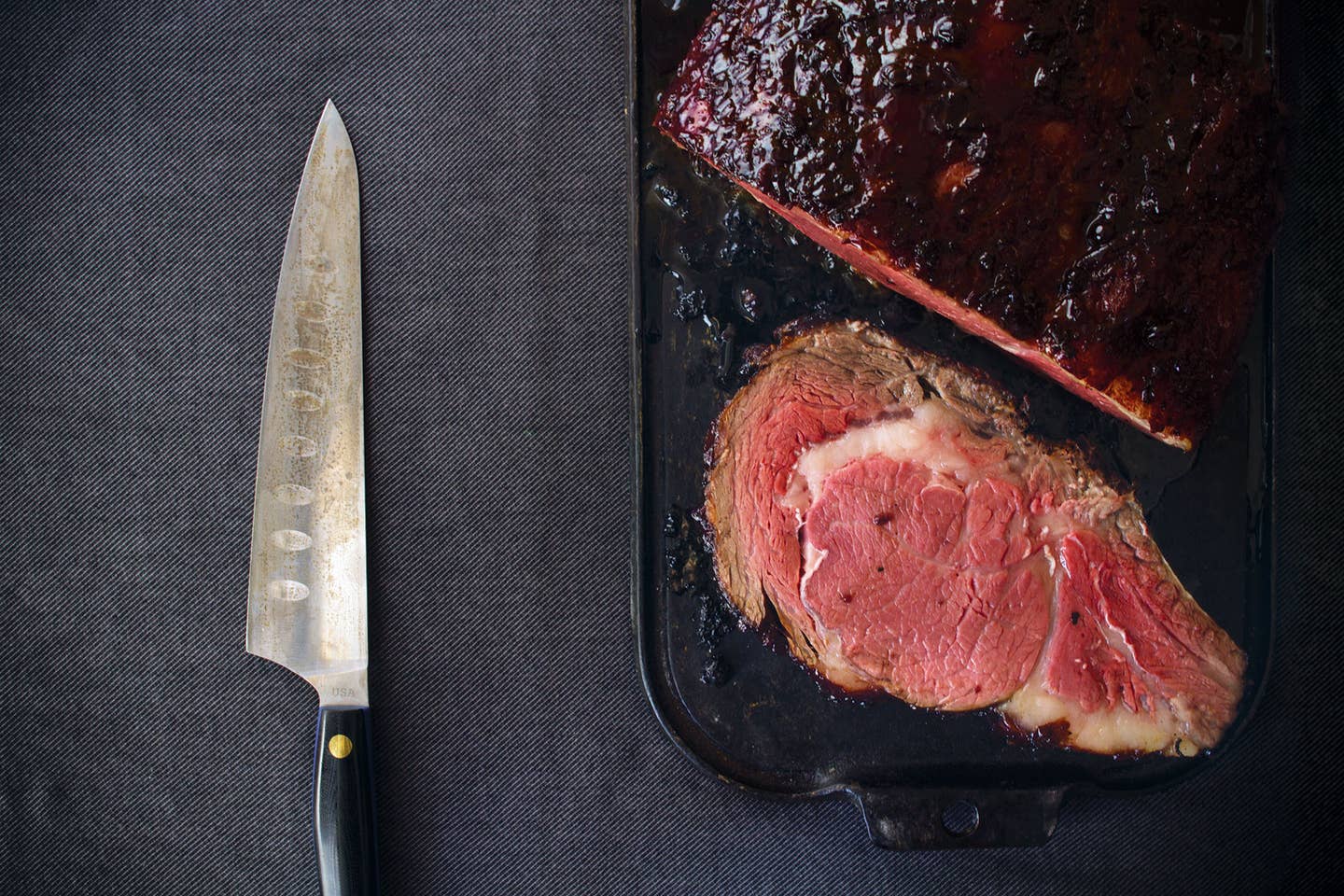 Recipes
An Elegant Winter Dinner Party
You can batch-make Manhattans in order to avoid playing bartender all night. Scale up the rye, vermouth, and bitters, stir well in a large vessel with big ice cubes that won't quickly melt, and then pour into individual glasses and finish with maraschino cherries.
The roast will need to sit for ten minutes before carving, which gives you ten minutes to put the finishing touches on the rest of the meal.
Make the honey-nut tart a day in advance; gild the lily by serving it with vanilla ice cream.