Recipes
Celery Salad (Salade de Céleri)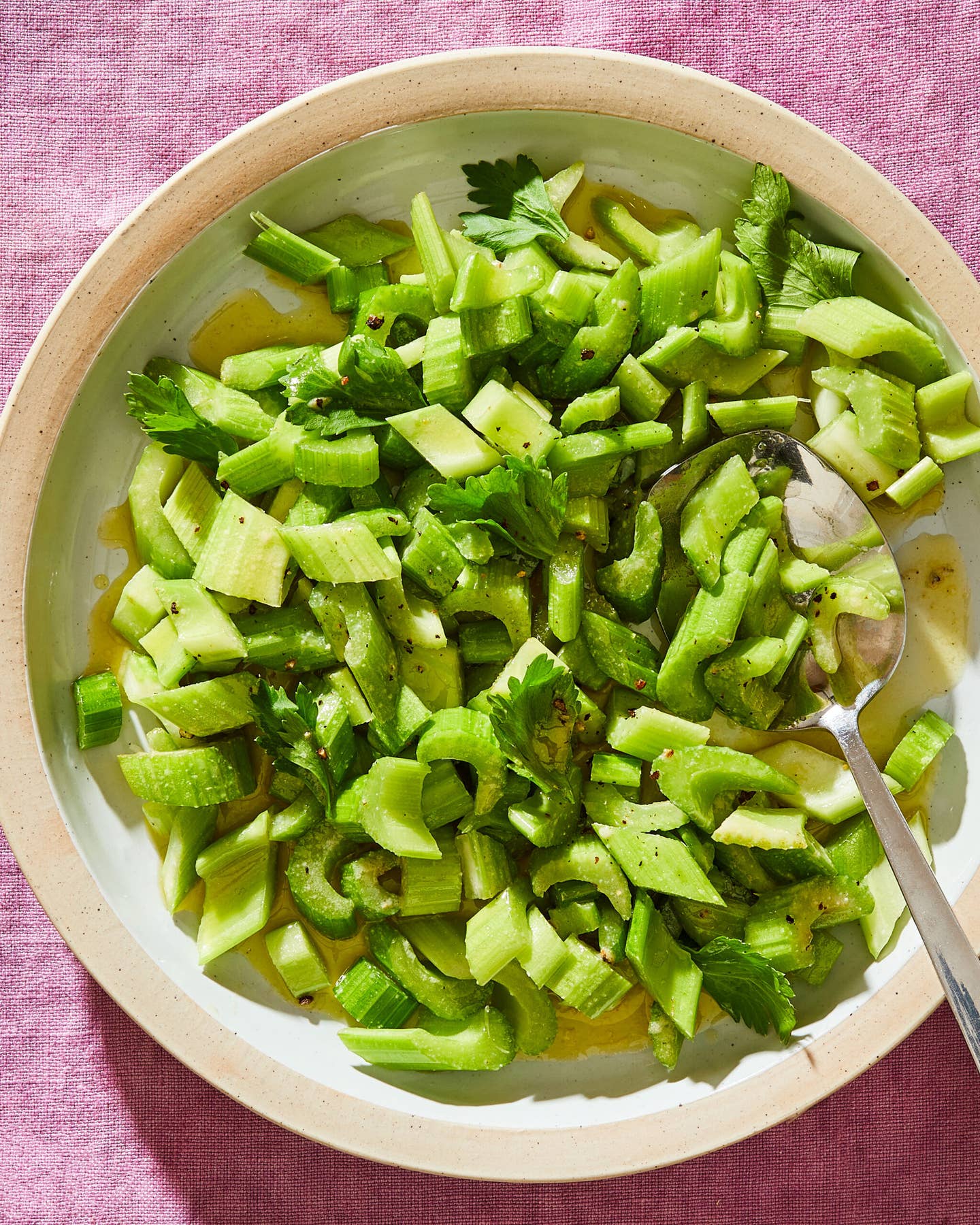 This celery salad is crisp, refreshing, and simple to prepare. Don't neglect to mix in the celery leaves (which, unfortunately, are often discarded); they contribute significantly to the look and taste of the salad.
Ingredients
1 Tbsp. white wine vinegar
1 tsp. dijon mustard
Salt and freshly ground pepper
1⁄4 cup extra-virgin olive oil
1 bunch celery
Instructions
Step 1
Whisk together vinegar, mustard, and salt and pepper to taste in a large salad bowl. Drizzle in olive oil while whisking constantly, to form a smooth and tart dressing. Set aside.
Step 2
Pluck all the leaves from celery; set aside. Remove the outer ribs of the celery. (Save the innermost ribs from the core of the bunch for another use.) Roughly chop the celery ribs into 1⁄2"–3⁄4" pieces. Add celery to bowl with dressing and toss well to coat. Adjust the seasonings.