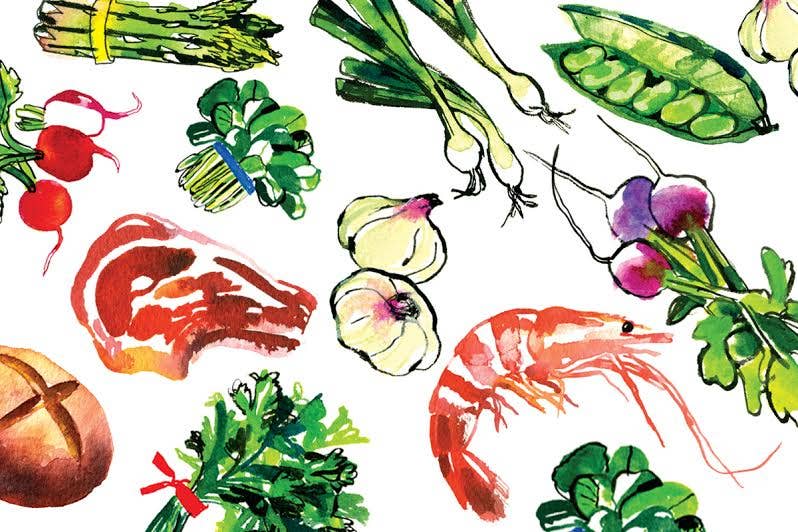 Whipping cream, whose fat content (30–36 percent) is lower than that of heavy cream, adds a light silkiness to this crab dish.
4 slices bacon, roughly chopped
2 cloves garlic, minced
1 small shallot minced
1 lb. jumbo lump or backfin crabmeat
2 cups whipping cream
1 1/2 cups fresh or frozen peas
1 tbsp. unsalted butter
2 1/2 tsp. minced dill
Kosher salt and freshly ground black pepper, to taste
Cooked white rice, for serving
Heat bacon in a 4-qt. saucepan over medium-high heat; cook until bacon is crisp, 4–6 minutes. Using a slotted spoon, transfer bacon to paper towels to drain. Add garlic and shallot to pan; cook until soft, 2–3 minutes. Add crab and cream; bring to a gentle simmer. Reduce heat to low and add peas; cook until warmed through, 2–3 minutes. Remove from heat; stir in butter, 2 tsp. dill, salt, and pepper. Serve with rice; garnish with reserved bacon and remaining dill.