Recipes
Fettuccine with Pesto Cream Sauce, Roasted Red Peppers, and Spinach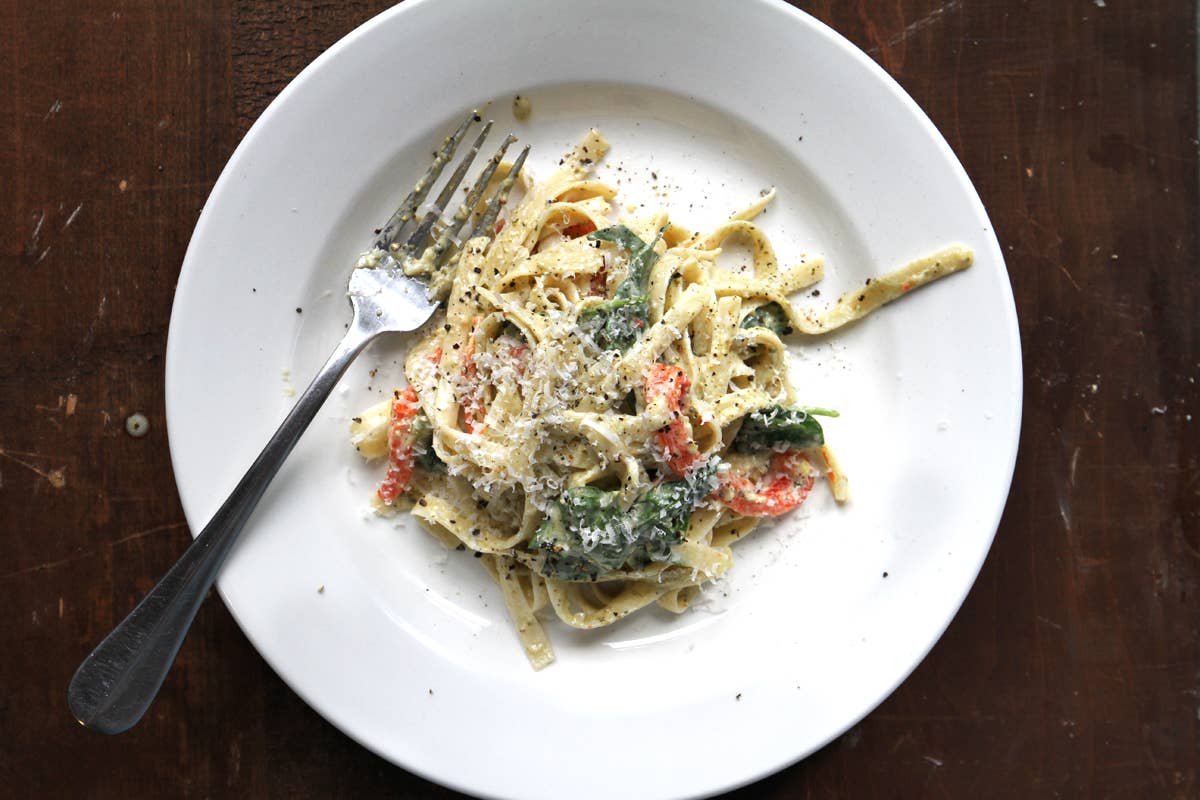 A combination of pesto, parmesan, and reduced cream makes a rich sauce for fettuccine or other long, thin pasta. The whole dish comes together quickly in just one pot, making it one of our favorites for a hearty weeknight dinner.
Ingredients
4 cups heavy cream
Kosher salt, to taste
1 lb. dried fettuccine
3 cups baby spinach
1 cup finely grated parmesan, plus more for serving
1 cup pesto
3 tbsp. unsalted butter
2 red bell peppers, roasted, peeled, and cut into 1/4" strips
Freshly ground black pepper, to taste
Instructions
Step 1
Bring cream to a boil in a 4-qt. saucepan over medium-high heat; reduce heat to medium, and cook, stirring occasionally, until reduced by half, 25–30 minutes.
Step 2
Meanwhile, bring a large pot of salted water to a boil over high heat. Add pasta, and cook until al dente, about 8 minutes. Drain and immediately add to saucepan of reduced cream; add spinach, cheese, pesto, butter, red peppers, salt, and pepper and toss to combine. Garnish with additional cheese, if you like.