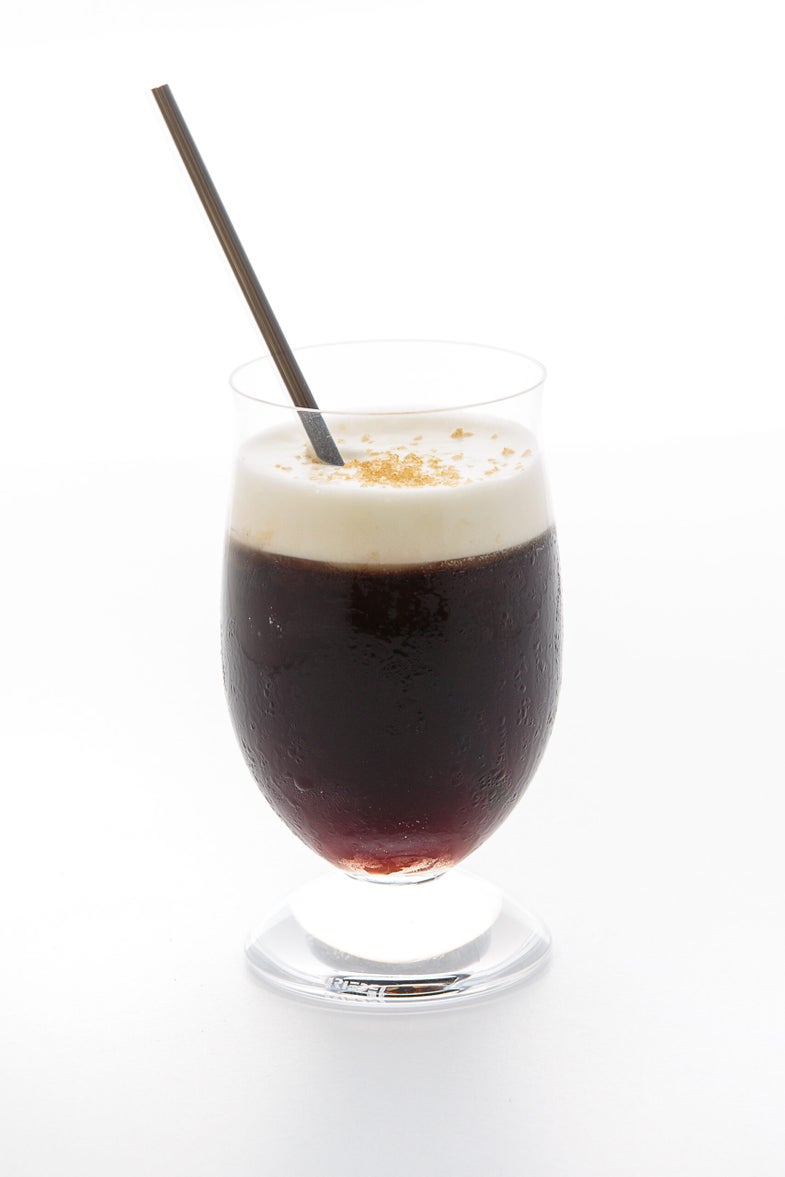 Almost a cross between a White Russian and an Irish coffee, this cocktail, which features potent green Chartreuse, was created by H. Joseph Ehrmann of Elixir in San Francisco for the 2006 Chartreuse Cocktail Competition.
Yield: makes 1 Cocktail
Ingredients
1 1⁄2 oz. coffee liqueur, preferably Galliano Ristretto
1 oz. green Chartreuse
1⁄4 cup heavy cream, lightly whipped
Pinch Demerara sugar, for garnish
Instructions
Stir coffee liqueur and Chartreuse in an ice-filled shaker; strain into a wine glass. Top drink with whipped cream; garnish with a pinch of Demerara sugar.