Recipes
Rao's Famous Lemon Chicken
The family-style star of New York's favorite Italian American restaurant is actually a cinch to make at home.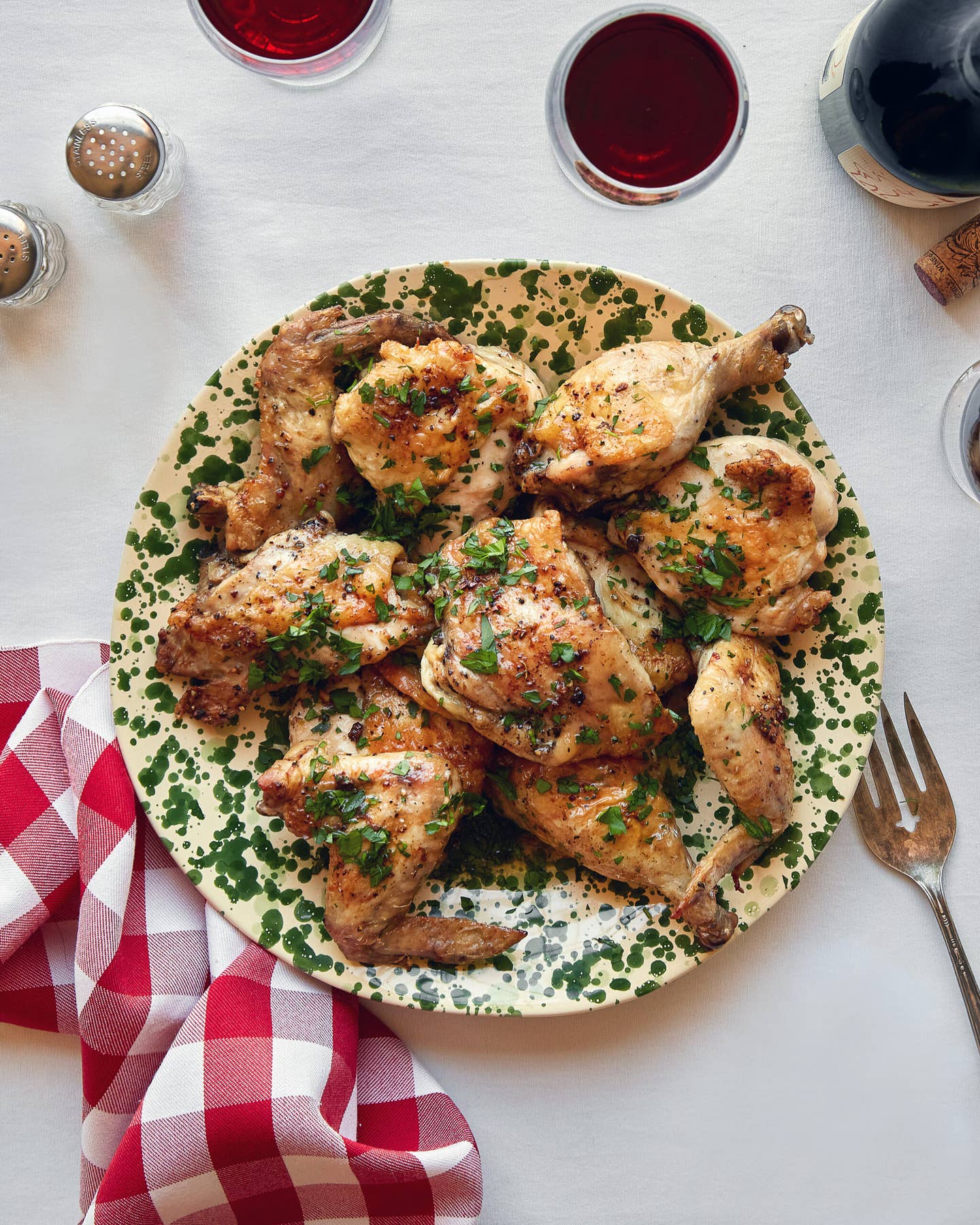 A platter of this saucy, zippy lemon chicken goes out to nearly every table at Rao's in New York City, the Italian American institution that's famously hard to get into. All the more reason to whip up the old-school classic at home.
Ingredients
2 cups fresh lemon juice (from about 13 lemons)
1 cup extra-virgin olive oil, plus more for greasing
1 Tbsp. red wine vinegar
½ tsp. dried oregano
1 garlic clove, finely chopped
Kosher salt and freshly ground black pepper
Two 2½-lb. chickens, their legs, thighs, and wings separated and breasts halved on the bone
¼ cup coarsely chopped fresh parsley leaves
Instructions
Step 1
Position a rack in the upper third of the oven and preheat to 450ºF. In a large bowl, whisk together the lemon juice, oil, vinegar, oregano, garlic, and salt and black pepper to taste.
Step 2
On a greased baking sheet, generously season the chicken with salt and toss to coat. Arrange skin-side down and bake for 15 minutes. Turn the chicken pieces and continue cooking until the skin is golden and crisp and the juices run clear, about 10 minutes more. Preheat the broiler to high.
Step 3
Transfer the chicken to the bowl with the lemon mixture and toss to coat, then use a slotted spoon to transfer back to the baking sheet and arrange skin-side up. (Reserve the remaining liquid.) Broil until sizzling and deep golden brown, 10–15 minutes. Transfer to a platter, then pour the remaining sauce over top. Sprinkle with the parsley and serve.