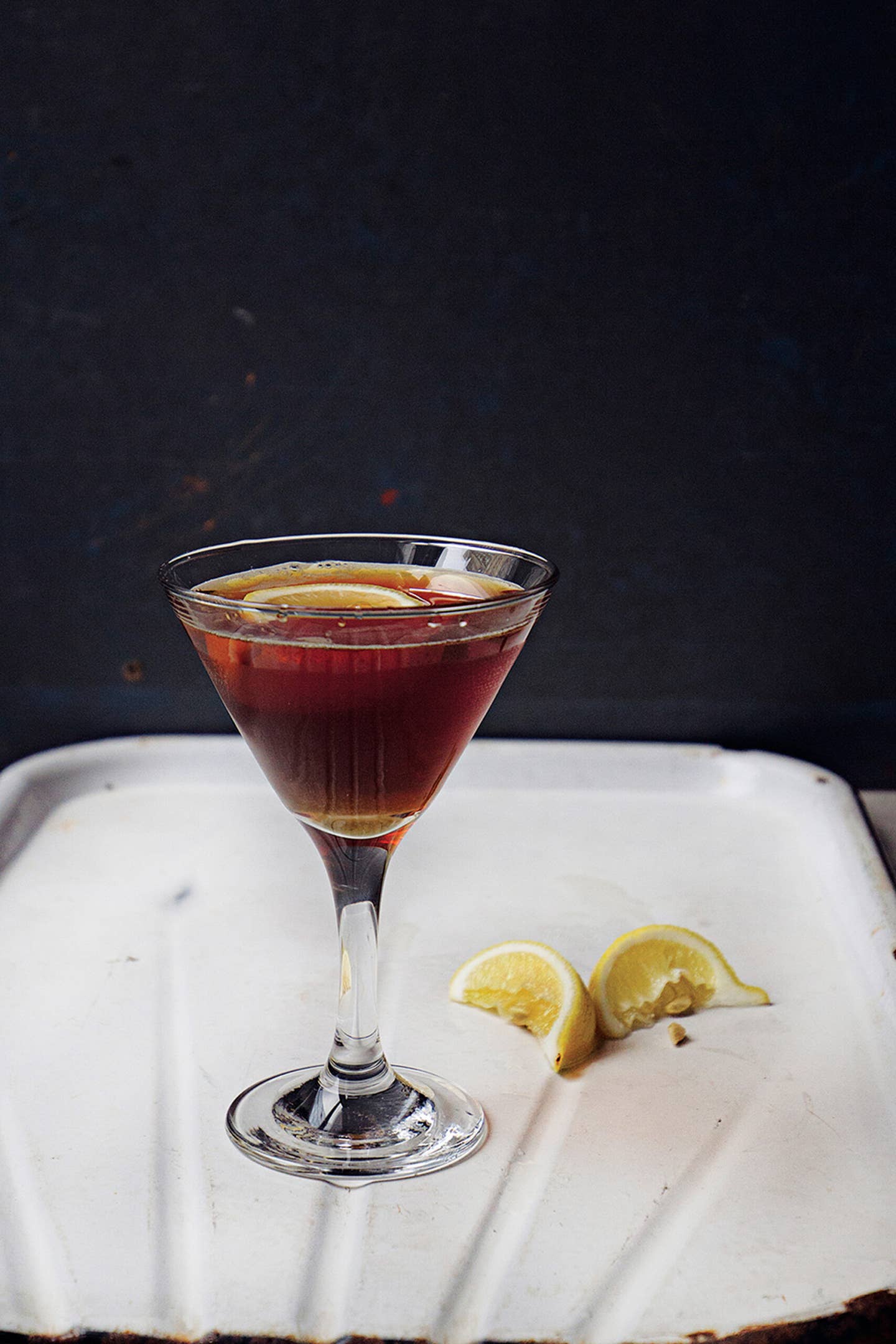 Drinks
Northern Spirits
A new liqueur made with Icelandic birch gets paired with a gin that travels the oceans in this well-chilled cocktail
Bottled in the same spot in Iceland, brisk, dry Martin Miller's Gin and tannic, spruce-flavored Björk liqueur make a great duo, particularly matched with bitters and an herbaceous Alpine amaro in this layered drink meant to evoke northern climes.
After gin is distilled, it must be mixed with water to bring it to a drinkable proof. That water should be as pure as possible, so as not to interfere with the flavor of the spirit's botanicals. Martin Miller ships their distillate from England to Iceland, where rain and glacial waters collect 30 meters deep, within volcanic aquifers. This clean water goes straight from the ground to the bottle, its surface tension unbroken by purification processes like reverse osmosis. When the distillate is mixed in, this surface tension holds the alcoholic bouquet and burn in check, resulting in a mellow gin.
It's a happy coincidence that Martin Miller's is bottled at the same small Icelandic plant where Birkir snaps and Björk liqueur are made. The brainchildren of chef Gunnar Karl Gíslason and sommelier Ólafur Örn Ólafsson of Reykjavík's acclaimed Dill restaurant, Birkir and Björk are both infused with native Icelandic birch bark and sap, which add a honeyed hue and root beer–like flavor. Newly arrived Stateside, they're worthy companions for gin or another base spirit in Nordic-inspired cocktails like this one.