9 Baking Essentials You're Going to Want In Your Kitchen
Try making cakes, pies, or cookies without them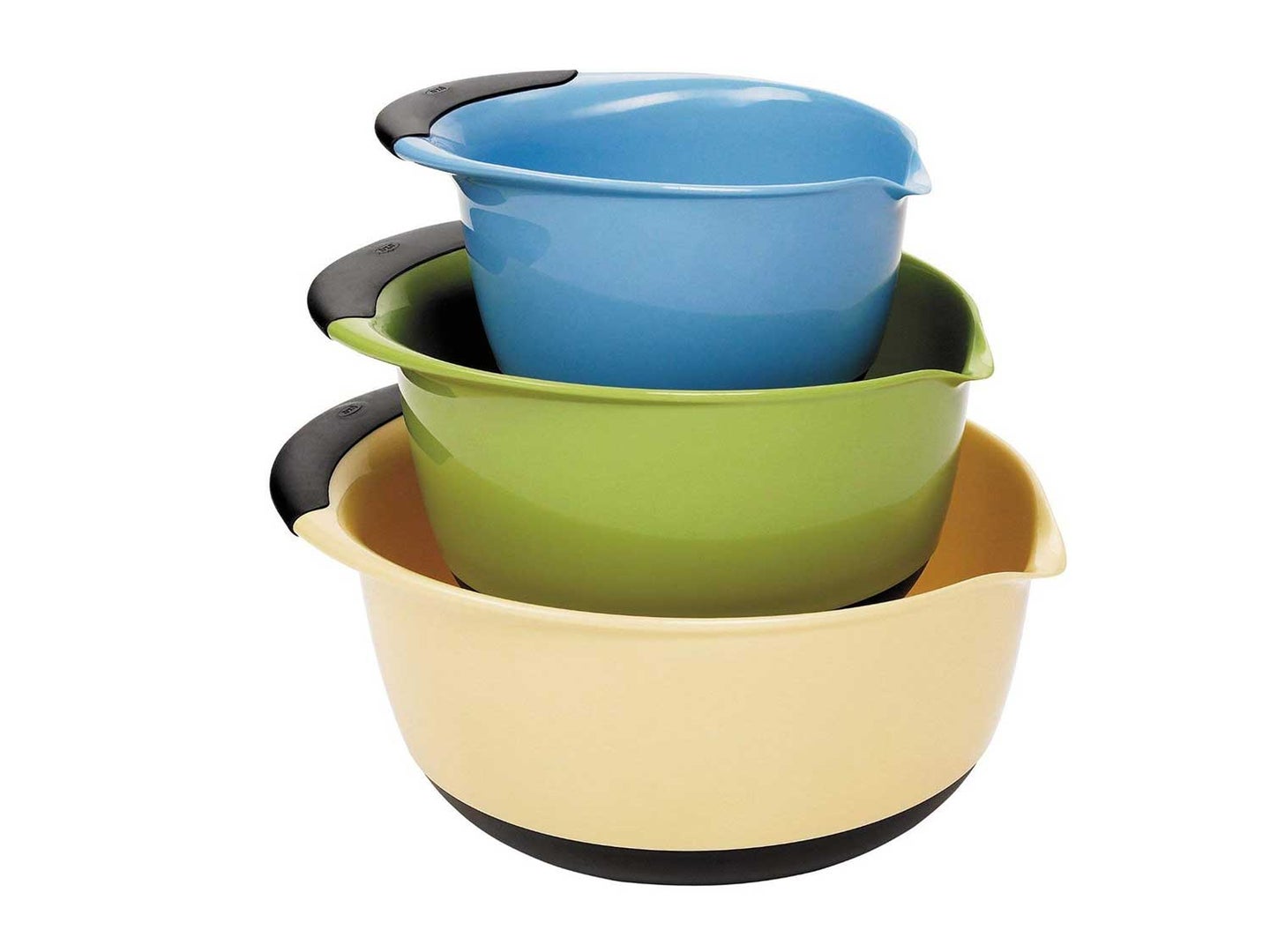 Baking is an art and a science. One of precision, adhering to technique and following the correct process time and time again. As essential as it is to accept these things, it's equally as important to have the right tools to execute your souffle, buttermilk biscuits, or a towering layer cake for a birthday or holiday gathering. From the perfect rolling pin to measuring cups and spoons, start building or fine-tune your baking arsenal with these top picks.
Baking sheets
A baker's holy grail begins with pans. And these Nordic Ware aluminum baker's half sheets are essential. Use them to bake cookies, biscuits, and rolls, or place a pie pan on top in case it overflows. These baking sheets can also be used for dinner items, such as roasting veggies or a spatcocked chicken with the addition of a wire rack on top. Just be sure to hand wash these pans, since dishwasher detergent will discolor them.
Pastry cutter
An underrated tool for home cooks, a pastry cutter is a must-have for any baker, novice or expert. Made of stainless steel, this Zulay Kitchen version has a rubber grip and blades on the underside. Use it to cut through cold butter and blend flour or even fruit, nuts, and toppings for a salad.
Rolling pin
Making an even surface of dough for that lattice topped pie with summer stone fruits and many other pastries becomes a cinch with a rolling pin. Ditch the other alternatives—an empty wine bottle, hands, drinking glass—and opt for this J.K. Adams rolling pin instead.
Silicone mats
Tired of running through aluminum foil and parchment paper when baking? Is scrubbing your baking sheets becoming too much of a chore? There's a solution for that. This classic Silpat baking mat made of non-porous silicone is ideal for baking bread, pastries or any number of savory or sweet treats. The only downside is that it's not dishwasher safe, so you'll have to rinse in the sink and let it air dry instead.
Mixing bowls
Good mixing bowls—that are durable, lightweight, and make mixing both liquids and solids seamless—can be hard to find. These OXO Good Grips bowls are all of those things. They've got a rubber grip for sturdy grabbing and a spout for pouring. And they're colorful, too.
Rubber spatulas
Forget a wooden spoon. In the realm of baking, rubber spatulas are magical for getting the last bit of batter, butter or dough out of mixing bowls and other nooks and crannies. This M Kitchen World set of four rubber spatulas certainly fits the bill. Not only are they heat resistant, but they're also dishwasher safe, making for easy cleanup.
Dry measuring cups
This stackable set of six stainless steel measuring cups by KitchenMade goes beyond the standard measurements and includes 2/3 cup and 3/4 cup iterations, too. They've got a pouring lip and a flat bottom, so you can easily rest them on your countertop. Plus, they're dishwasher safe.
Measuring spoons
Sure, you can get basic measuring spoons, but the neatest thing about these measuring spoons by Progressive is that they're magnetic, so you can easily stack them together and never worry about them getting lost. Each spoon comes with a narrow end—meant for fitting into spice jars—and a round end—perfect for liquids.
Liquid Measuring Cups
You know better than to use the same measuring cups for dry and liquid ingredients, don't you? This two-piece glass set by trusted brand Pyrex has one-cup and two-cup measuring cups, which should suffice for basic baking cakes, pies, and pastries. Made of nonporous glass, they're microwave and dishwasher safe. You can even put them in the freezer.