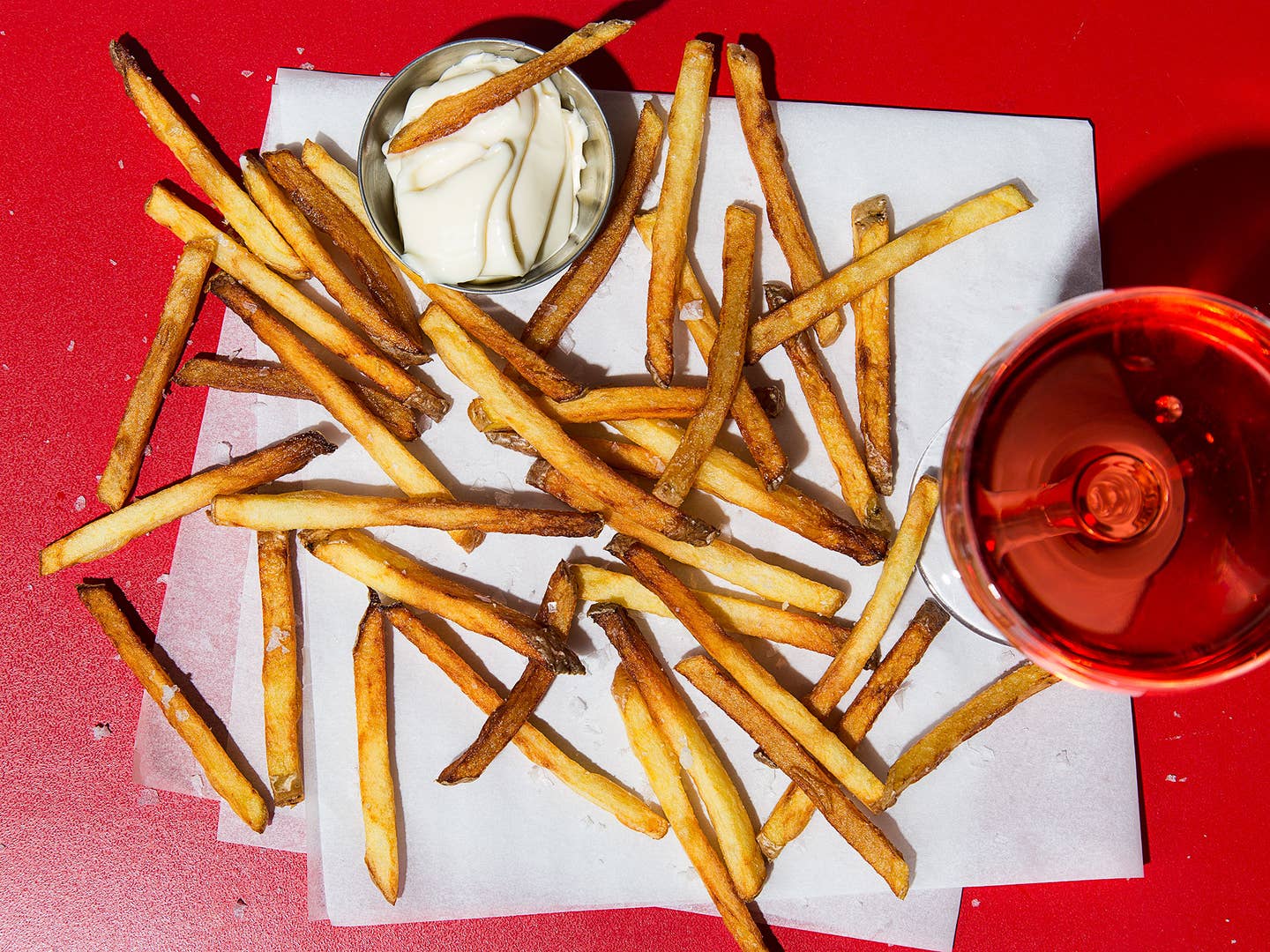 Recipes
Are These the World's Best French Fries?
A Caribbean model turned cookbook author makes the best we've ever tasted
The Queen of French Fries was not born potato royalty. Suzy Palatin grew up in the French-Caribbean outpost of Guadeloupe before moving to Paris. While working as an actress and model there, she found that there were no french fries in the capital that met her exacting standards. So she turned her attention to tubers, headed for the stove, and started frying. In time she was making frites for an esteemed circle of food-minded friends, including the chefs Jean-François Piège and Guy Martin.
Hearing rumors of her frying prowess, legendary pastry master Pierre Hermé headed to her house to try a few and, blown away, promptly gave her the royal title. In her book on the subject, Les Pommes Frites, Palatin reveals her secrets: Wash and dry your potatoes thoroughly, then fry them slowly; let them rest for a long time and then fry them again just as slowly.
The result: crunchy outside, fluffy inside, perfect all around. Sometimes, when she's alone, Palatin will lean in close to the gurgling oil bath and crow, "My fries, they are singing to me!"