Our Favorite Rose Water for Baking and Cocktails
Carlo Brand tastes more natural and pure than the competition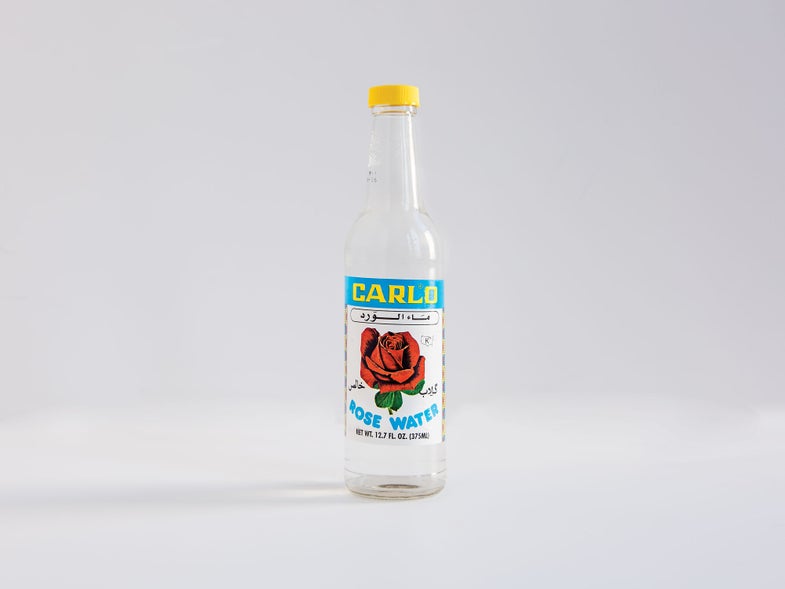 We may earn revenue from the products available on this page and participate in affiliate programs.
I got to know the rose and orange blossom waters made by Carlo, a Glendale, California-based company, when I worked as a pastry chef in San Francisco, imbuing rose essence into strawberries, almonds, and ice cream. Many of the North African holiday dessert recipes from our December 2015 issue call for perfumed flower waters, so I gave Garo Kurkjian, Carlo's general manager, a ring, to try to understand why his brand stands head and shoulders above the rest.
He told me that while the processes for making all flower waters are generally indistinguishable—flower petals are mixed with water and distilled in vats before the flowers' fragrant oils are removed from the water, then added back in, to taste—Carlo's is unique. While other producers further concentrate their rose water to create a stronger-smelling product, Carlo adds back only some of the pure, originally extracted oil, or "aroma," until the balance is right. The final product is a lightly floral eau-de-vie, so delicate it can be sipped neat. The difference in quality is apparent at first sniff: Carlo's reminded me of fresh flowers in the cool spring air, not the wallop of potpourri that other flower waters pack. Use it to flavor ice cream, pastry doughs, fruit salads, or cocktails.
Carlo's flower waters, $5.50 at markethallfoods.com