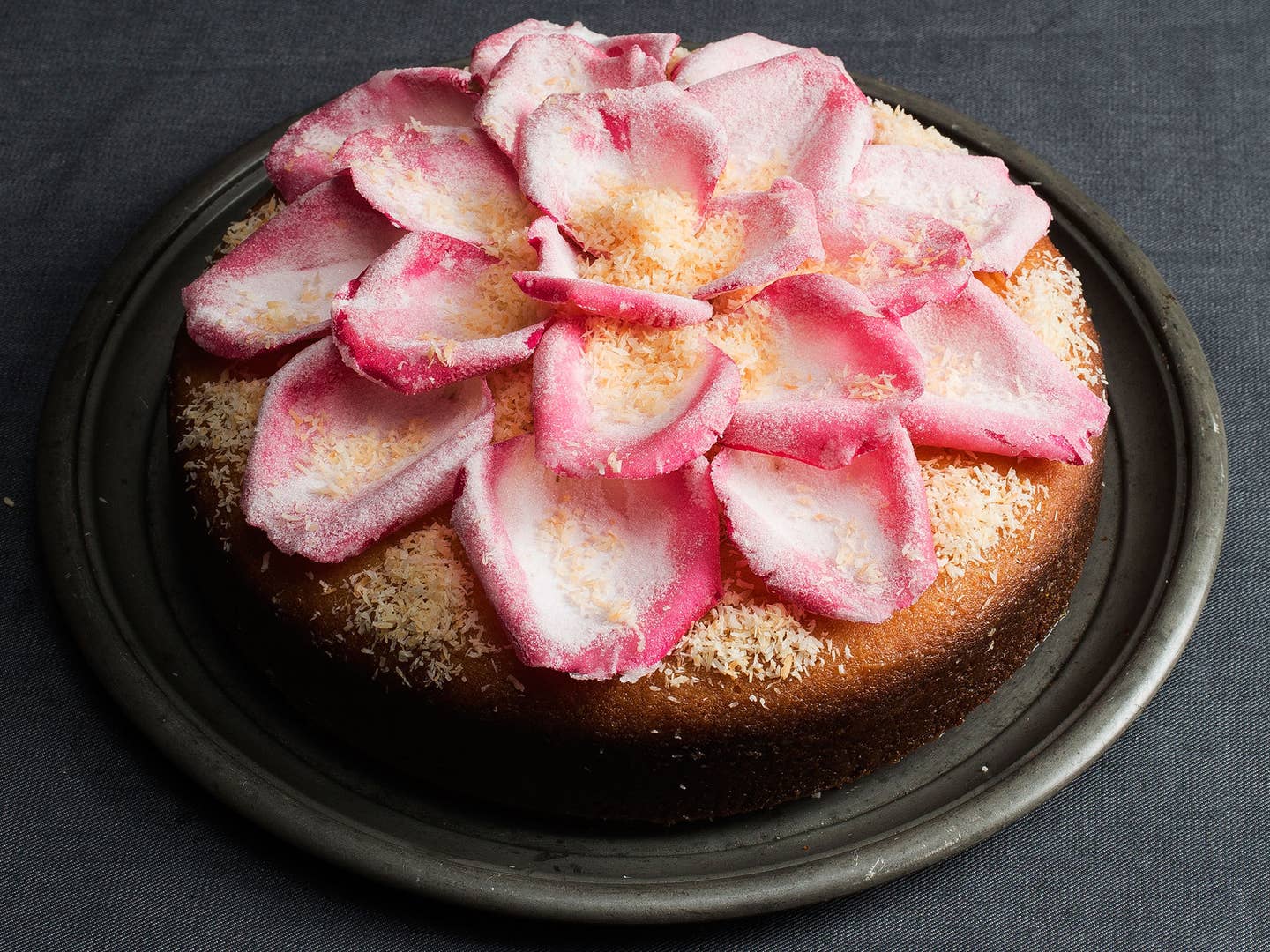 Recipes
5 Essential North African Desserts
Orange blossom, honey, and rose water give these pastries a sweet taste of home
Growing up in France, while everyone else was having bûche de Noël for the holidays, Kamel Saci ate his mother and grandmother's basbousa instead. Drenched in an orange blossom syrup, the semolina cake was a fragrant reminder of the Ramadan and Eid desserts they'd grown up with in Algeria. "They made the cake for the Western holidays because it was fit for a celebration, any celebration," says Saci, now head baker at Il Buco Alimentari & Vineria in Manhattan. His mother also made baghrir, thick but wonderfully light, yeasty crêpes. Cooked only on one side, they're pockmarked with holes—crannies for capturing melted butter and warm honey. They made a festive holiday treat. "Even now," says Saci, "I make basbousa and baghrir around Christmas because we"re with family and we want things that make us feel connected to Algeria."
Ghaya Oliveira grew up baking sweets with her grandmother in Tunisia. Now the head pastry chef at Daniel in New York, she finds herself returning to traditional Tunisian desserts this time of year. "Our holiday sweets are the tiniest bit of indulgence, made with the best quality ingredients like nuts and flower waters to perfume them with opulence."
Kaber ellouz, tender marble-sized almond marzipan balls rolled in sugar, share her holiday table with fried desserts like makroud, semolina diamonds stuffed with dates, soaked in a bright orange blossom syrup, and covered with toasted sesame seeds, and exquisite pastries called deblah, spirals of thin dough fried to a crisp, drenched in lemon syrup, and showered with chopped nuts. "In Tunisia," Oliveira says, "the holidays are all about giving this small edible gift to someone, a special bite made with care."