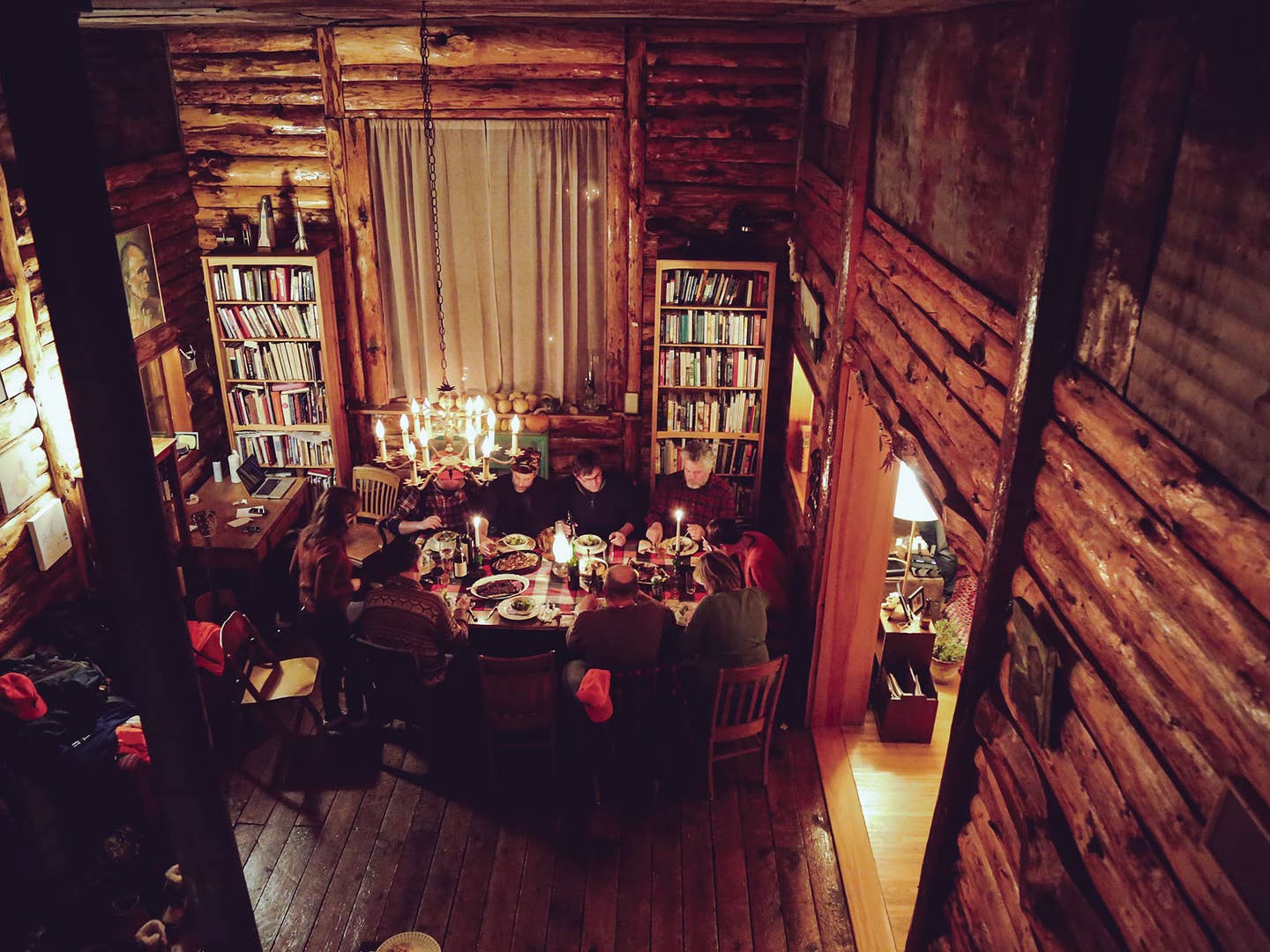 Culture
Our Favorite SAVEUR Stories of 2016
The travelogues, new tastes, and tall tales we can't stop thinking about
We've worked on hundreds of stories this year, and while they've all been a pleasure, we'll admit—we play favorites. These are the pieces that we can't stop thinking about: tales that inspire us, art that moves us, and food that makes us want to get cooking right now. Give them a read, then take a spin through our jealousy list—the stories we loved from all over the world but SAVEUR.
Each year, deep in Minnesota's northwoods, Amy Thielen invites a close-knit band of friends to hunt her land, and fortifies them with lusty, late-fall dishes like venison and sauerkraut that rival any turkey and stuffing.
In the remote archipelago of Lofoten, Arctic cod have been dried on oceanfront racks since the age of the Vikings. This is the unlikely story of how the humble fish became king of Norway.
Mastering the Japanese buckwheat noodles is notoriously tricky; Francis Lam picks up tips from a former Hollywood movie producer who gave up the fast life for the slow knead.
Bristol Bay's sockeye salmon is a national treasure: delicious, plentiful, and shockingly sustainable. The problem: Fishermen are too good at catching it, and what can't get sold fresh winds up in cans no one wants to buy. But if a new plan succeeds to make canned salmon more appealing, it just might rescue an industry threatened by its own wild success.
Across Southeast Asia, Hainan chicken rice is the obsessed-over, gold standard of the bird. Kevin Pang heads to the source to investigate just what makes it so good.
Los Angeles County is home to the greatest population of Filipinos outside the Philippines, but their cuisine still struggles to win over the mainstreaming dining public. Now, a growing community of ambitious young cooks is starting to change Angelenos' minds about adobo and kare-kare.
Anya von Bremzen waxes lyrical on the city that spans two continents and continues to captivate our culinary imaginations.
On hunting down old travel ghosts and examining what it's like to to eat a meal out while never interacting with another human being.
How to capture the best tastes and memories of the year with buckets of rum.
For the now New York-based chef, the Filipino-American flavors of Chicago's northwest suburbs—where kielbasa meets ginisang bagoong—taste like home.
Shaped by apartheid and a massive but isolated Indian population, the food of this South African city stands apart from everything else.
This quick-cured object of fine-dining fascination—liquid yolks turned into solid, grateable nuggets of umami like cheese—has a long and surprising history.
Every December 31st, the dessert wizard invites a hodgepodge group of old and new friends for a perfect French fête, complete with oysters, gougères, and huge bottles of champagne by the Seine.