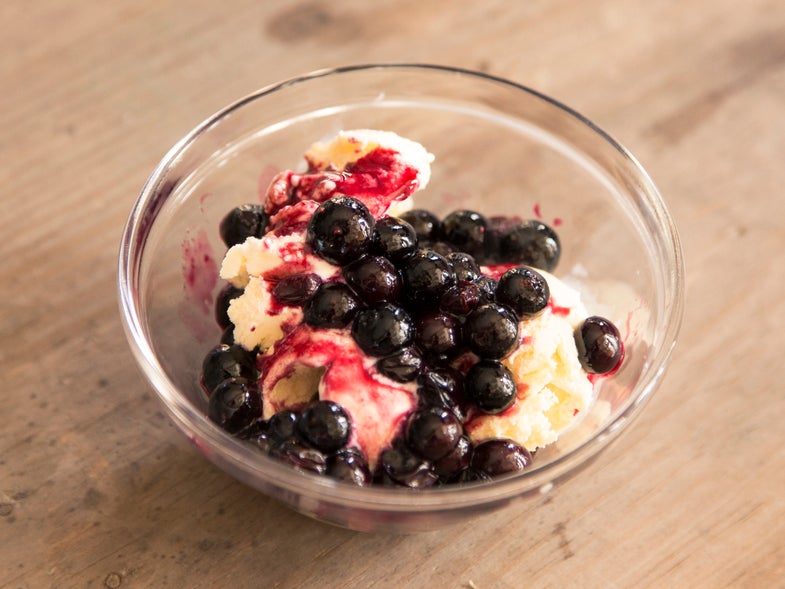 Pastry chef Emily Luchetti makes this simple sauce for topping pancakes, waffles, or a scoop of ice cream. See more tips from pastry chef Emily Luchetti here.
What You Will Need
Yield: makes 4 cups
Time: 15 minutes
Ingredients
2 lb. blueberries
1⁄2 cup sugar
1 tsp. fresh lemon juice
1⁄4 tsp. kosher salt
Instructions
In a medium saucepan, combine half the blueberries with the sugar, lemon juice, and salt and heat over medium. Cook, stirring, until the blueberries have broken down and the sugar dissolves, about 5 minutes.
Stir in the remaining blueberries, and cook, stirring, until they burst open, about 2 minutes more. Remove from the heat and serve immediately or let cool completely and store in the refrigerator for up to 2 weeks.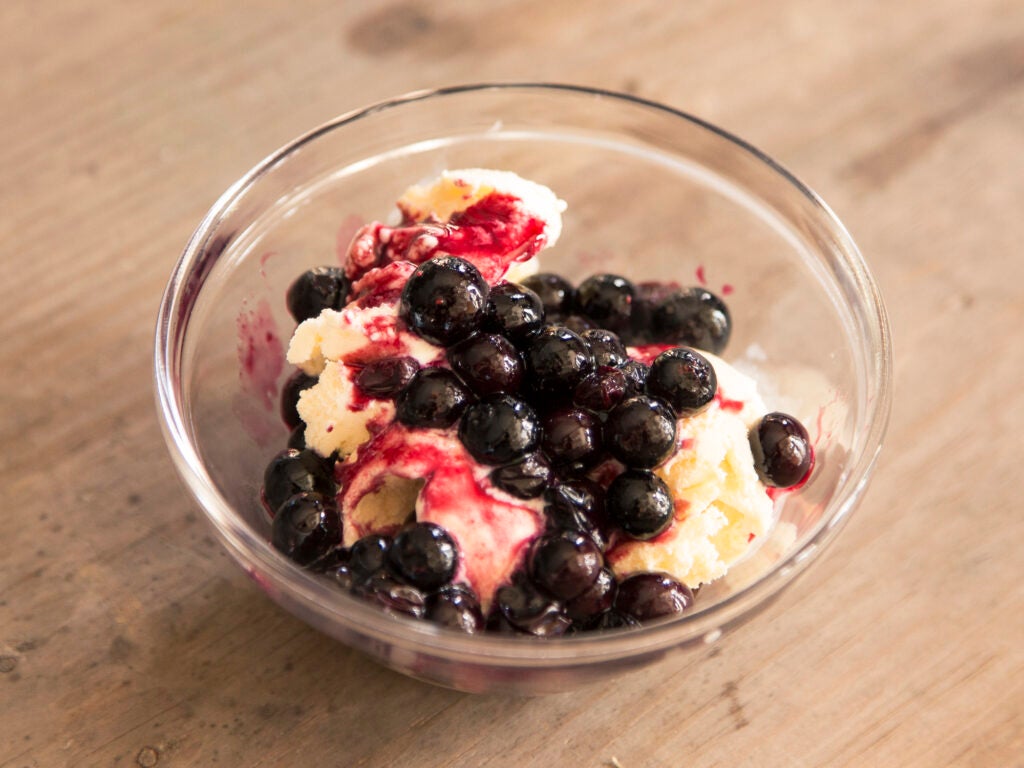 Pastry chef Emily Luchetti makes this simple sauce for topping pancakes, waffles, or a scoop of ice cream. Get the recipe for Blueberry Sauce »