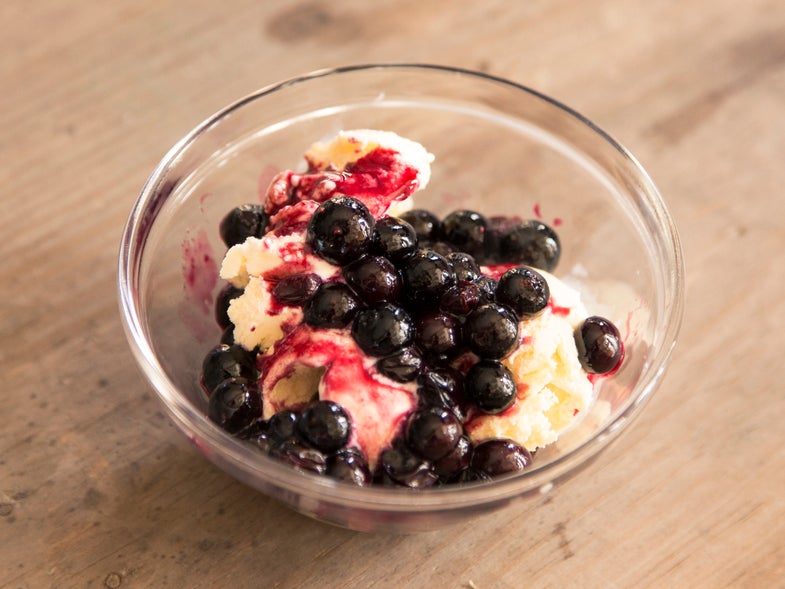 Pastry chef Emily Luchetti makes this simple sauce for topping pancakes, waffles, or a scoop of ice cream. See more tips from pastry chef Emily Luchetti here.
What You Will Need
Blueberry Sauce
From San Francisco pastry chef, Emily Luchetti, this basic sauce is great on pancakes, waffles, or a scoop of ice cream.
Time: 15 minutes
Ingredients
2 lb. blueberries
1⁄2 cup sugar
1 tsp. fresh lemon juice
1⁄4 tsp. kosher salt
Instructions
In a medium saucepan, combine half the blueberries with the sugar, lemon juice, and salt and heat over medium. Cook, stirring, until the blueberries have broken down and the sugar dissolves, about 5 minutes.
Stir in the remaining blueberries, and cook, stirring, until they burst open, about 2 minutes more. Remove from the heat and serve immediately or let cool completely and store in the refrigerator for up to 2 weeks.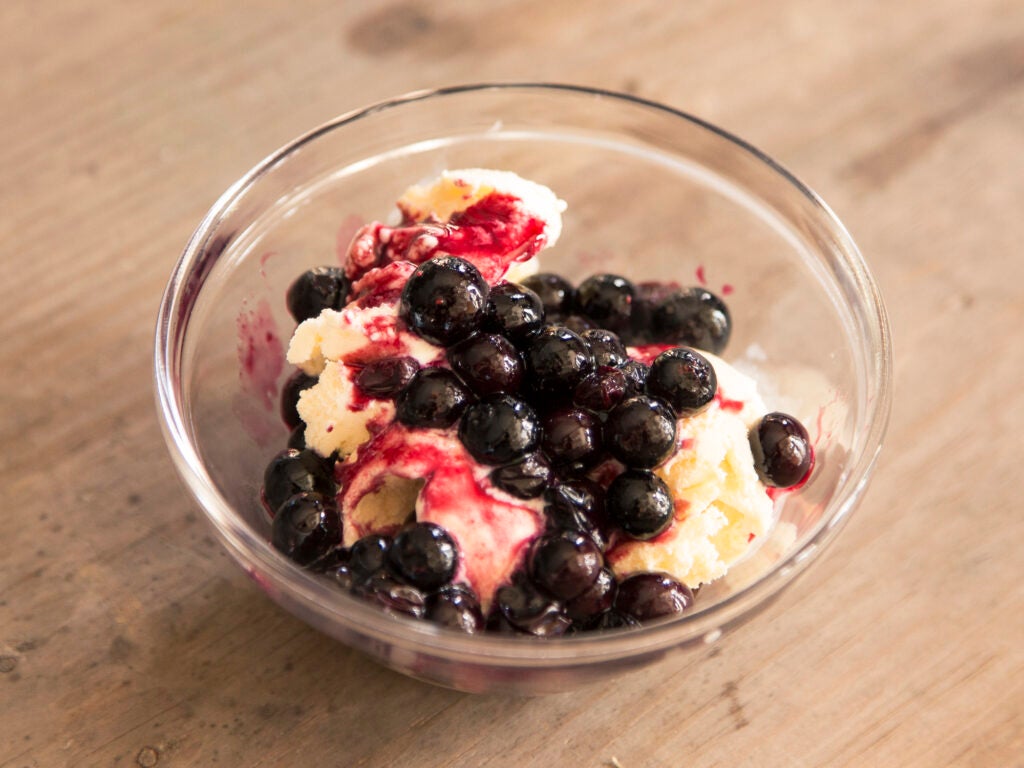 Pastry chef Emily Luchetti makes this simple sauce for topping pancakes, waffles, or a scoop of ice cream. Get the recipe for Blueberry Sauce »