Recipes
Brioche Buns with Sweet Corn, Cheddar, and Cilantro
Serves

makes 12

Cook

10 hours 30 minutes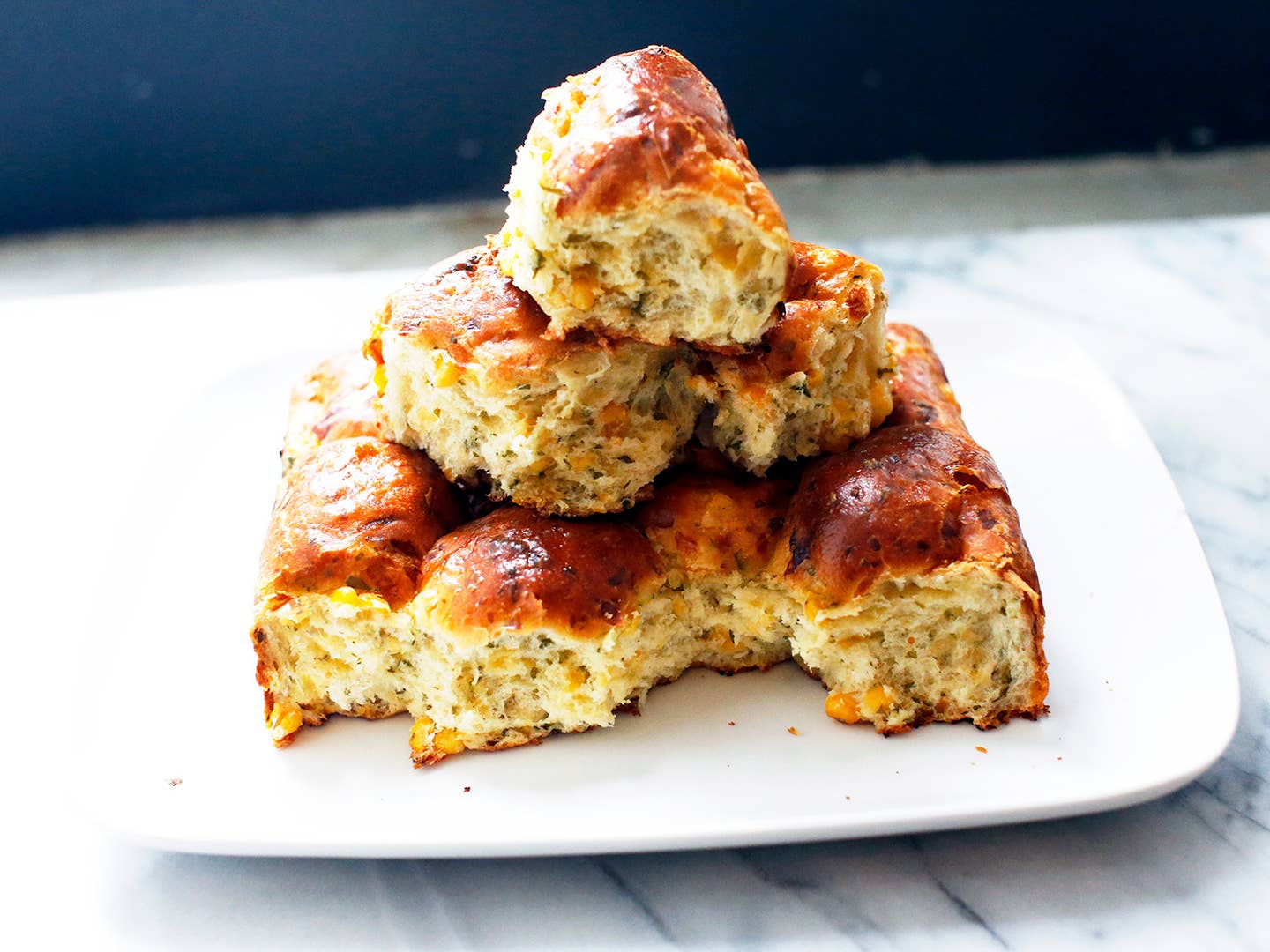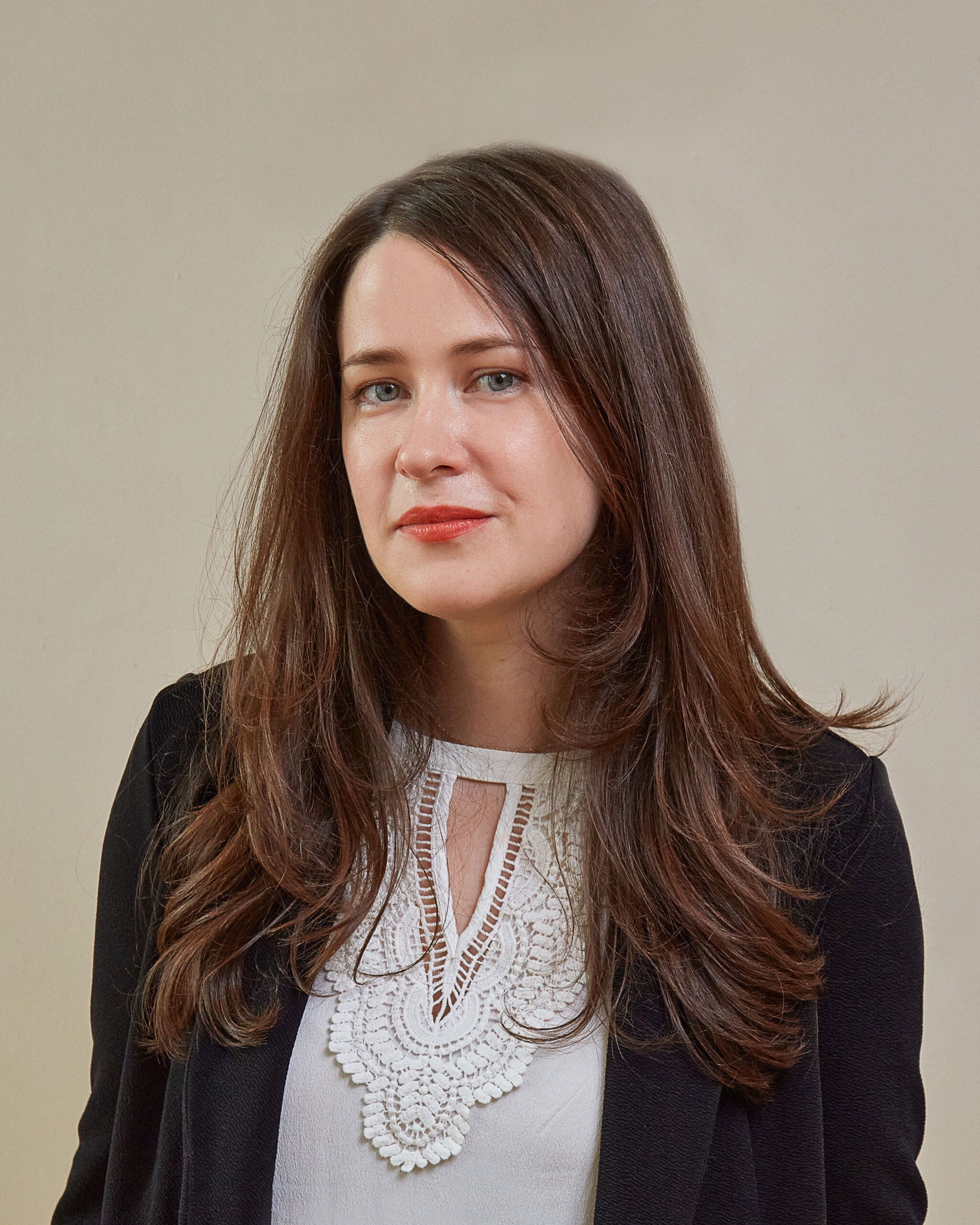 ---
Baked in a cluster in a cake pan, these cheesy pull-apart buns studded with corn and cilantro are perfect for sharing. They can be customized with whatever cheese and seasonings you have on hand. The shaped buns can be frozen, wrapped tightly in plastic, for up to 3 weeks. Thaw in the refrigerator the night before you plan to bake them, then proof at room temperature.
Ingredients
⅓ cups (2½ oz.) whole milk
3 large eggs, divided
1⅔ cups (10 oz.) bread flour, plus more for dusting
2 Tbsp. (½ oz.) sugar
1½ tsp. fresh yeast
1¾ tsp. kosher salt
1 stick plus 1 Tbsp. (4½ oz.) unsalted butter, room temperature, diced
6 oz. drained canned corn (1 cup)
3 oz. finely grated cheddar (1 cup)
⅓ cups finely chopped cilantro
Nonstick cooking spray or canola oil, for brushing
Instructions
Step 1
In a stand mixer fitted with the paddle attachment, add the milk, 2 eggs, flour, sugar, yeast, and salt. Mix on low speed until the dry ingredients are completely moistened, about 2 minutes. Increase the speed to medium and mix, scraping down the sides of the bowl as needed, until a glossy dough forms and pulls away from the sides, 9–11 minutes. Scrape the dough off the paddle, add the butter, and mix on low speed for 1 minute. Increase the speed to medium and continue mixing, scraping down the sides and bottom of the bowl as needed, until the butter is incorporated, and the dough is very silky, shiny, and completely homogeneous, 3–4 minutes. Mix in the corn, cheddar, and cilantro until completely incorporated, 2–3 minutes more.
Step 2
Lightly grease a large bowl with cooking spray, then transfer the dough to the bowl. Cover with a lid or plastic wrap and refrigerate for at least 6 hours or overnight.
Step 3
Lightly grease a 9-inch square cake pan with cooking spray. Turn the dough out onto a lightly floured work surface. Using a bench scraper or a large knife, divide the dough into 12 equal pieces, about 2 ounces each. Shape each piece into a tight ball. Transfer the buns to the prepared pan (their sides will be touching). Loosely cover with plastic wrap and set aside at room temperature until very gassy, puffed, and just slightly more than doubled in size, about 3 hours.
Step 4
Preheat the oven to 325°F with a rack in the center. In a small bowl, whisk the remaining egg with 1 tablespoon cold water. Brush the tops of the buns with egg wash, then immediately transfer to the oven. Bake until the buns are evenly golden brown and cooked through, 35–40 minutes. Remove from the oven and let cool slightly, 2–3 minutes. Unmold the buns and serve warm, or transfer to a wire rack and let cool completely.