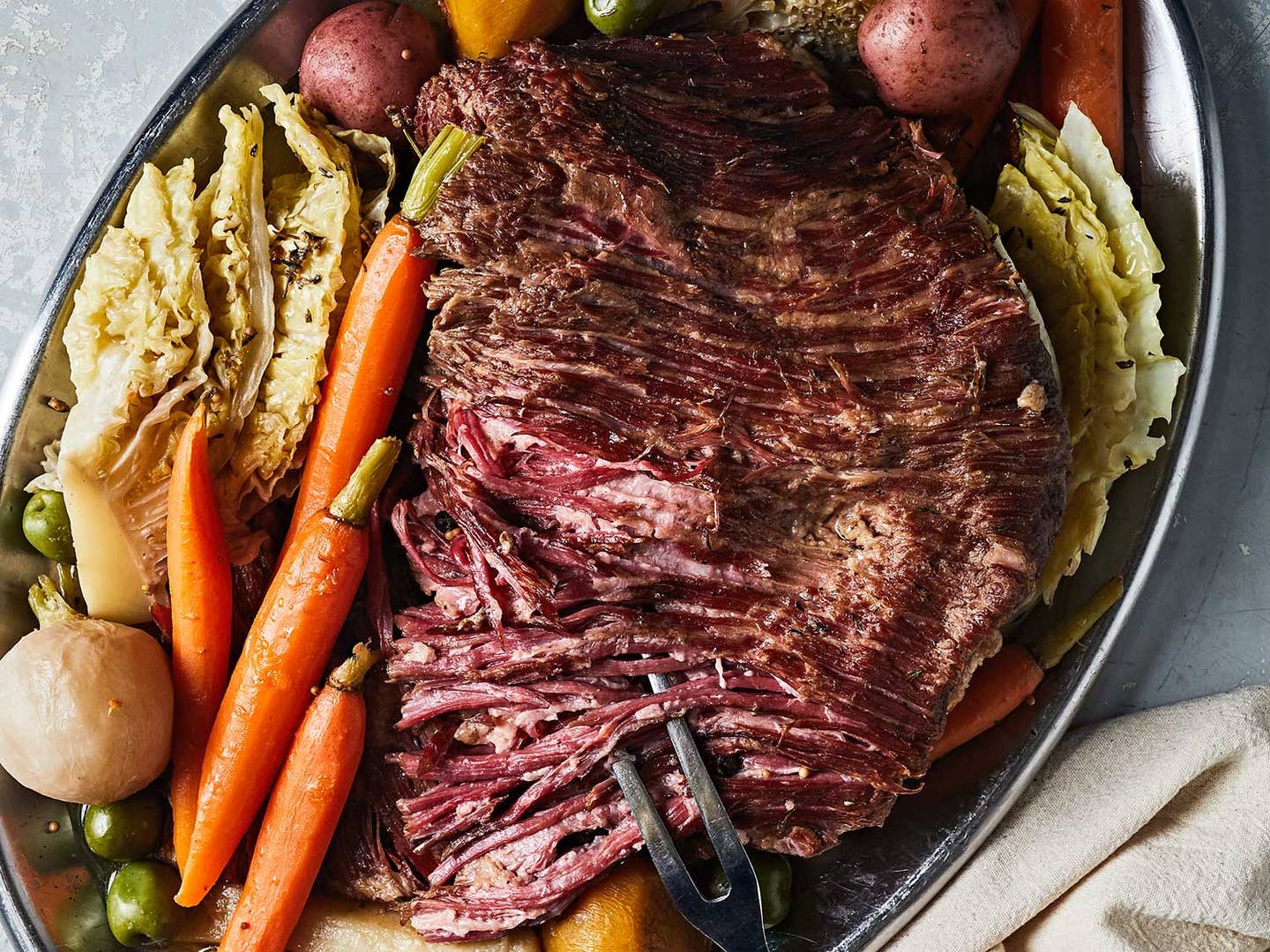 Culture
Giving Corned Beef and Cabbage a Much-Needed Update
You don't need to be Irish to see the charm in this classic New England boiled dinner. But a few tweaks to the traditional recipe go a long way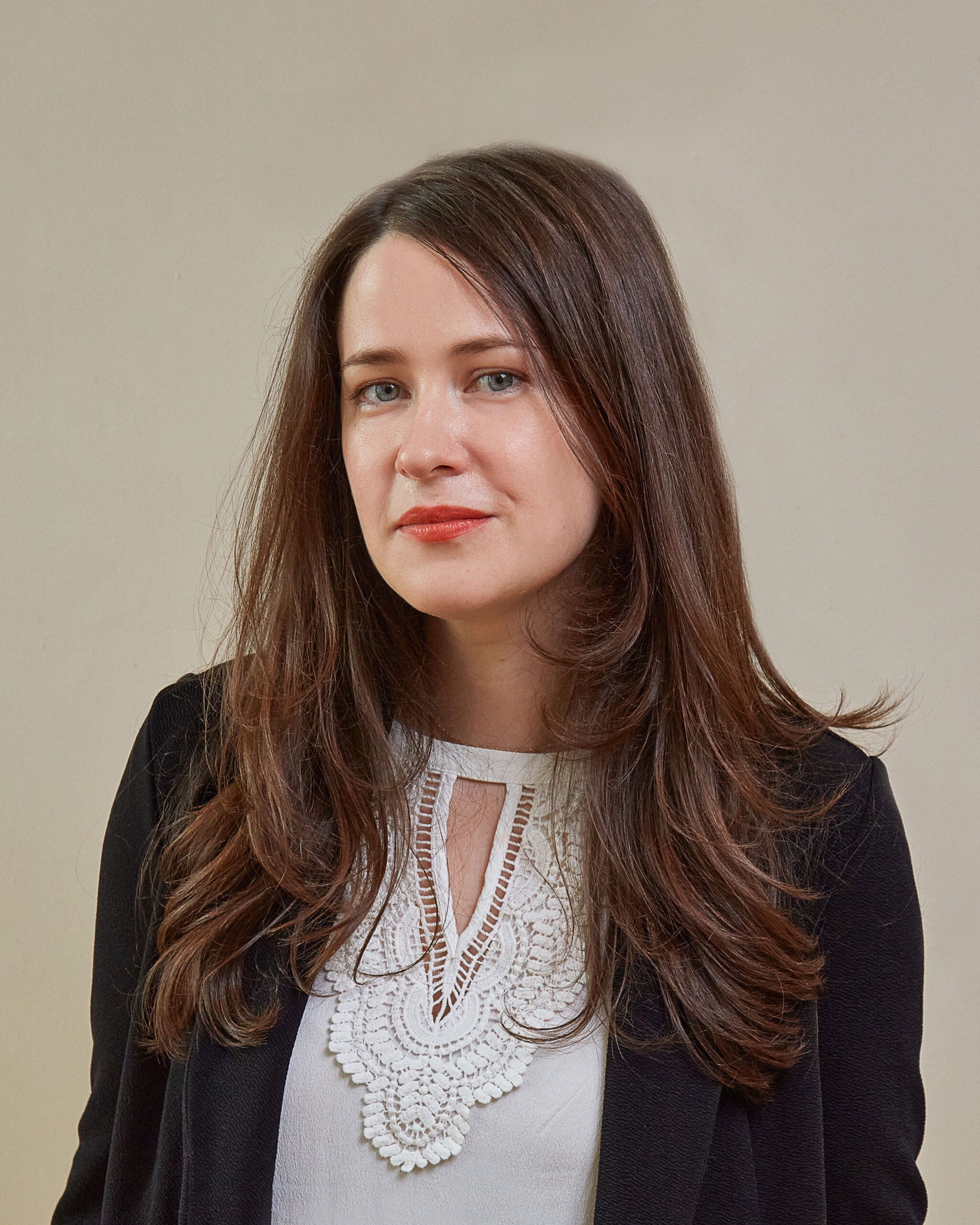 ---
When I was growing up in Rhode Island, culinary traditions that aligned with saints' days and religious fasting and feasting had nearly as much impact on the local cuisine as the proximity to the ocean did. Neighborhood takeout places have long been known to pepper their typical menu offerings with seasonal dinner specials to suit the local religious routines. One such establishment is Twin's Pizza—an Italian-American mainstay on the border of North Providence and Pawtucket, where I oddly first encountered corned beef and cabbage.
Twin's is so named for the two generations of twins in the DelRicci family who founded and still own the restaurant. For over 50 years, the DelRiccis have turned out fluffy Sicilian-style pies and red-sauce Italian fare that have remained bewilderingly constant through the decades. But they also know their audience. During Lent, when observant and even many lapsed Catholic Rhode Islanders of Italian, French, Portuguese, and Irish descent abstain from red meat on Fridays, Twin's serves British pub-style fish and chips so perfect you'll forget your gastronomic piety. On St. Patrick's Day, (even when it falls on a Friday in Lent), regulars forgo their regular chicken parm in exchange for the classic New England boiled dinner.
Boiled dinner in Rhode Island is nearly always built around an Irish-American staple: corned brisket. The salt-pickled beef is boiled for hours with slabs of cabbage, carrots, and potatoes, resulting in an admittedly stinky, dentures-optional, one-pot meal. When prepared poorly, the vegetables are mushy and flavorless, while the meat—often oversalted, flabby, and unnaturally pink—can only be redeemed by a jar or two of spicy brown mustard.
When done right, however, corned beef and cabbage is a revelation: a steaming pot of juicy, fork-tender salted meat and gently poached winter vegetables, scented with bay, mustard seed, and juniper.
We at SAVEUR wanted to make our own updated boiled dinner—one that both honored and elevated the dish's classic components. Here's how we remade the original.
Take Pointers from the Butcher
We started by asking for a few tips from one of our favorite local butchers, Jake Dickson of Dickson's Farmstand Meats in New York City. He warned us that the corning process—in which meat is pickled in a spiced salt solution—causes the brisket to swell with brine. When the meat is cooked, the salty liquid releases back out into the cooking water, seasoning the vegetables, creating a flavorful broth—and yielding a dramatically smaller piece of meat. Expect to end up with about half the corned beef after cooking. Our 7-pound corned brisket cooked down to about 4 pounds, or 8 generous servings.
Dickson also mentioned that the corning process takes about 2 weeks to do yourself. While most butchers and grocery stores will have plenty of cured brisket available around St. Patrick's Day, you may need to place an order several weeks in advance if you'd like to cook corned beef any other time of year, so plan accordingly.
While the cabbage-potato-carrot formula is tried and true, we felt it could use a bit of a makeover. We swapped out jumbo carrots for a mix of slender (and sweeter) fresh carrots and parsnips. We added a handful of Japanese turnips, which have a subtle horseradish-like pungency, as well as some beautiful golden baby beets. We replaced the usual floury peeled russets with waxier red new potatoes and left their skin on for a bit of snap.
We did away with the stiff, gargantuan green cabbage and instead went with a small, ruffled head of savoy, cut into serving-size wedges. The puckered leaves cook much more quickly, have less of that distinctly cabbage-y "stink," and lend a slightly nutty note to the broth.
Old-school boiled dinner recipes call for all the ingredients to go into the pot at once. Brisket takes several hours on the stove to reach the proper fork-tender consistency, so this method leads to woefully overcooked vegetables.
We simmered our brisket with just spices, garlic, and onion until the meat was nearly done, and only then added the cabbage and root vegetables so they retained a delicate crunch.
For the final 15 minutes of cooking, we added an untraditional flourish: a cup of crisp, green Castelvetrano olives. Their briny, saline flavor complemented the cured beef, and added a pop of color, as well as a welcome variation in texture, to the boiled dish.
Our favorite way to serve this dish is to use a slotted spoon or a wire spider skimmer to gently transfer the vegetables to a baking sheet, taking care not to break them. We drain the meat into a colander set over a bowl, saving the cooking liquid for serving or for reheating leftovers. The brisket can be sliced thinly against the grain, or pulled into shreds. Assemble everything on a big platter or pan, and drizzle some of the reserved juices over the top to taste.