Here is Your Go-To Crunchy Fall Salad
Apples + celery root + carrot = fall. Also, this slaw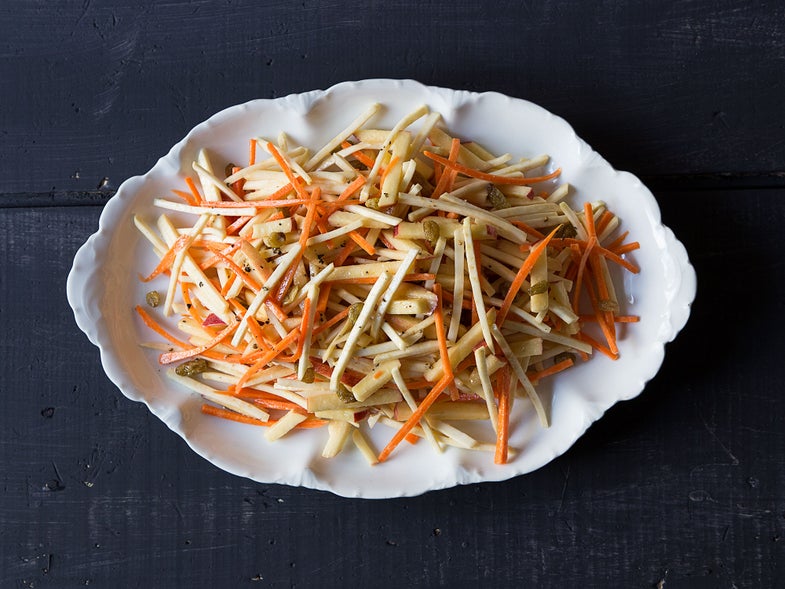 Who says slaws are just for summer? Put the best of your favorite fall apples into this crunchy salad for a dish you can enjoy as you watch the leaves turn colors.
Chop up some sweet-tart apples with lemon juice, then add nutty celery root, raisins, and carrots. Make the vinaigrette by whisking vinegar and mustard, then pour this over the salad, seasoning with salt and pepper.
If you're jumping for joy over apple season, don't stop at this slaw. Bake them in a macaroni dish with sausage for a main course, or give them the sweet treatment in pies and in honey-covered desserts.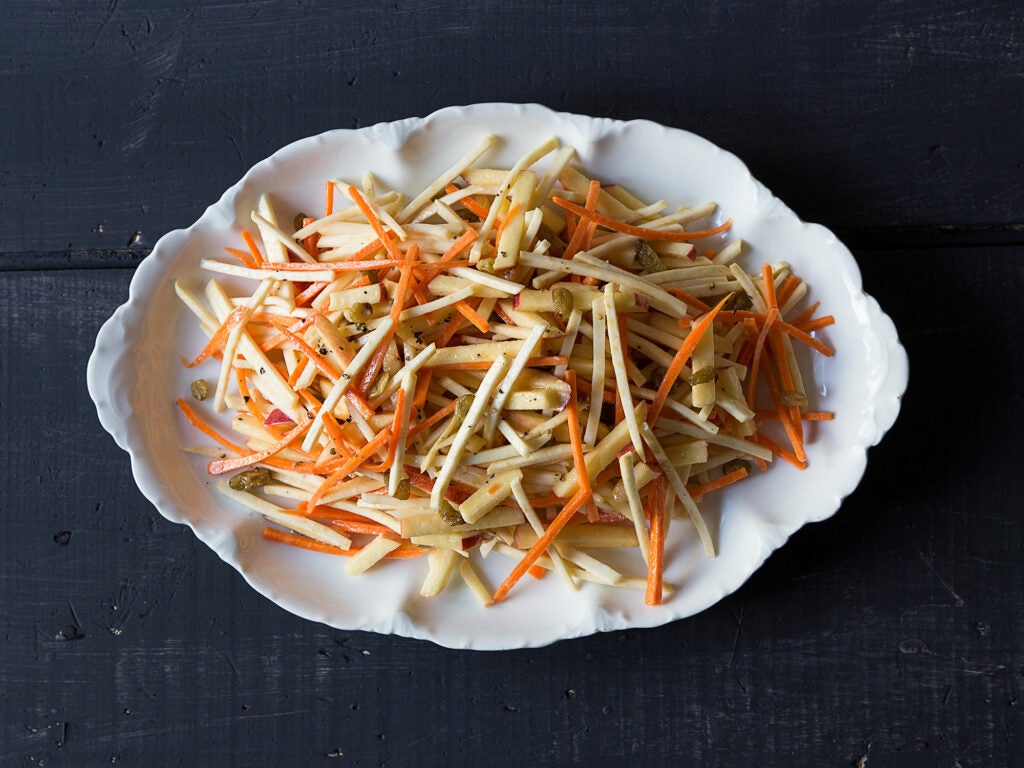 Apple, Celeriac, and Carrot Salad
This simple salad is lighter and more modern compared to traditionally heavy Norman dishes. It pairs crisp celery root—a vegetable grown in abundance in the region—with raw apples. Get the recipe for Apple, Celeriac, and Carrot Salad »