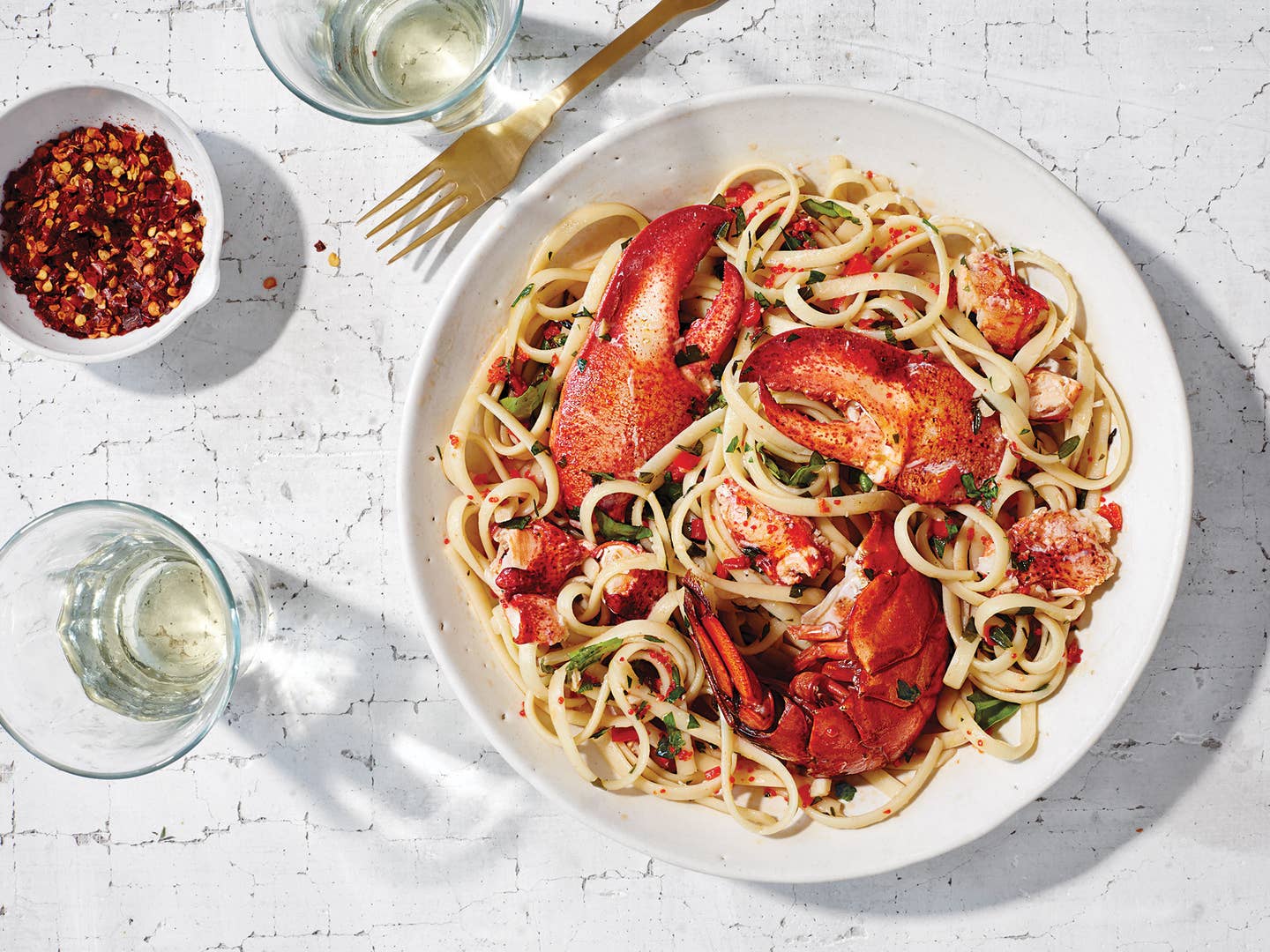 Recipes
Menu: Fancy Italian Pasta Dinner
More Fancy Pasta Ideas and Tips:
Make a vegetable-focused pasta feel special by adding thoughtful flourishes and flavor-deepening techniques. Our favorite? Toasting browned butter and using it as a sauce for the vegetables or the pasta itself.
Oven-roast your tomatoes for pasta, which can add richness and depth to them while they are out of season. Finishing any tomato sauce with a little lemon zest for brightness adds an unexpected touch and works well with other more conventional toppings like parmigiano and crushed red pepper.
Use wine as a sauce, and skip the tomatoes all together. A so-called "drunken pasta" dish from Tuscany does just that, and the result is flavorful noodles with a stunning, vivid color.
Up the ante with filled pasta. Homemade pasta of any kind is sure to impress, but going the extra step by filling little stuffed pastas makes for an even more special meal. Give yourself ample time and consider making the filled pastas the day or morning before serving, and freezing. You can add the frozen parcels right to the boiling pasta water.