Recipes
David Kinch's Tater Tots
Crispy, herb-flecked, and fried in duck fat
Serves

makes 24 tots

Cook

12 hours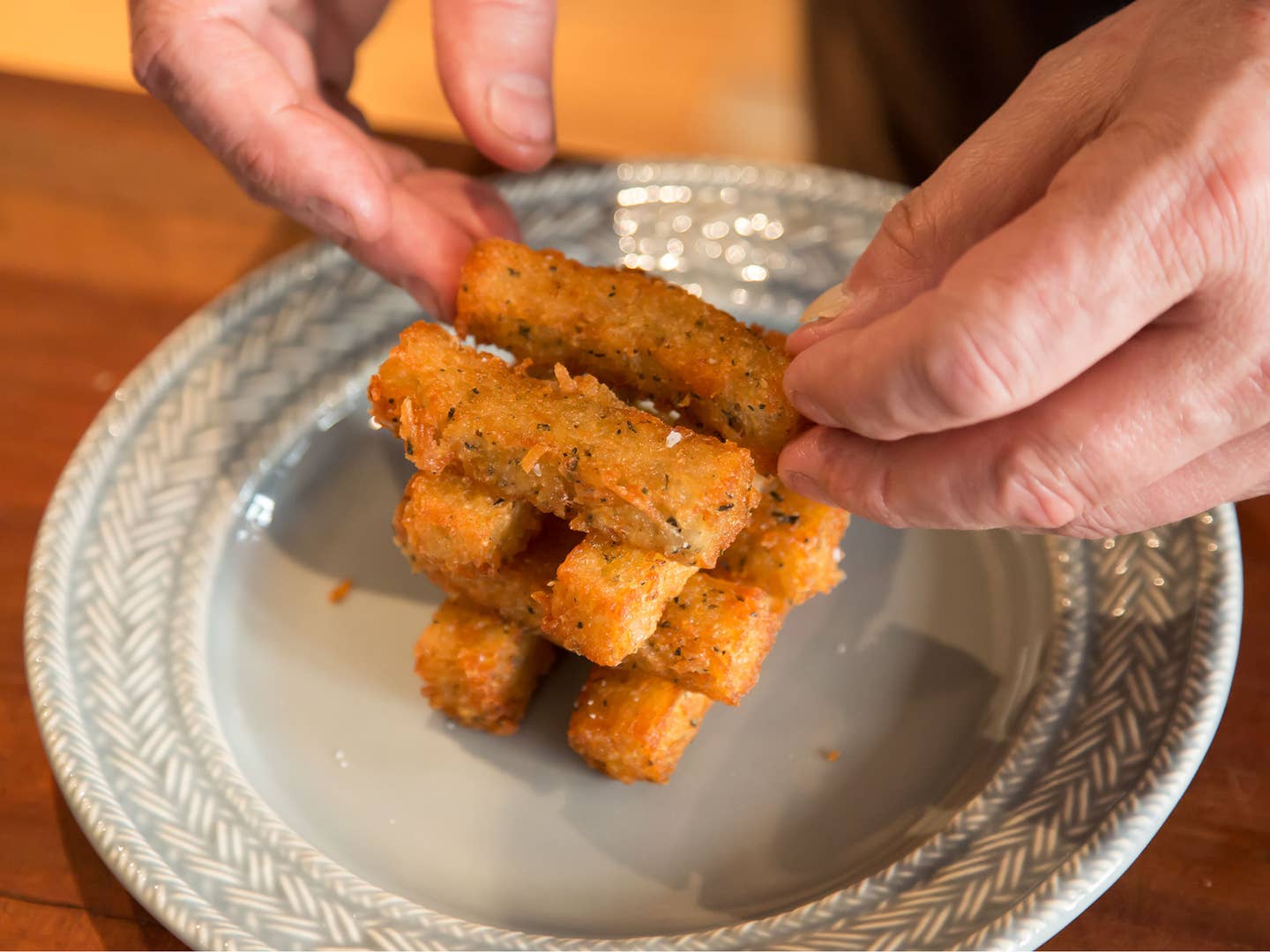 Using a traditional French confit method in which the potatoes are slow-cooked in duck fat, chef David Kinch, of Michelin-starred Manresa restaurant in Los Gatos, CA, makes a particularly luxurious tot. Pair with duck, steak, or a dipping sauce, like aioli.
Ingredients
2 qt. duck fat, clarified butter, canola oil, or a mixture
2 lb. Idaho Potatoes, peeled and grated
2 tbsp. finely chopped thyme
Kosher salt, to taste
Instructions
Step 1
Line an 8" x 8" square baking dish with parchment paper and set aside. Fill a 6-qt. Dutch oven with fat; add potatoes and cook until a deep-fry thermometer reaches 220°, and potatoes are translucent and cooked through, about 10 minutes. Strain, saving fat; season potatoes with thyme and salt. Press potatoes into prepared sheet tray and refrigerate overnight.
Step 2
Heat reserved fat in a 6-qt. Dutch oven until a deep-fry thermometer reads 360°. Slice potatoes into 2 1⁄2" x 1" rectangles; working in batches, fry potatoes until golden brown, about 3 minutes. Using a slotted spoon, transfer potatoes to a wire rack; season with salt and serve immediately.