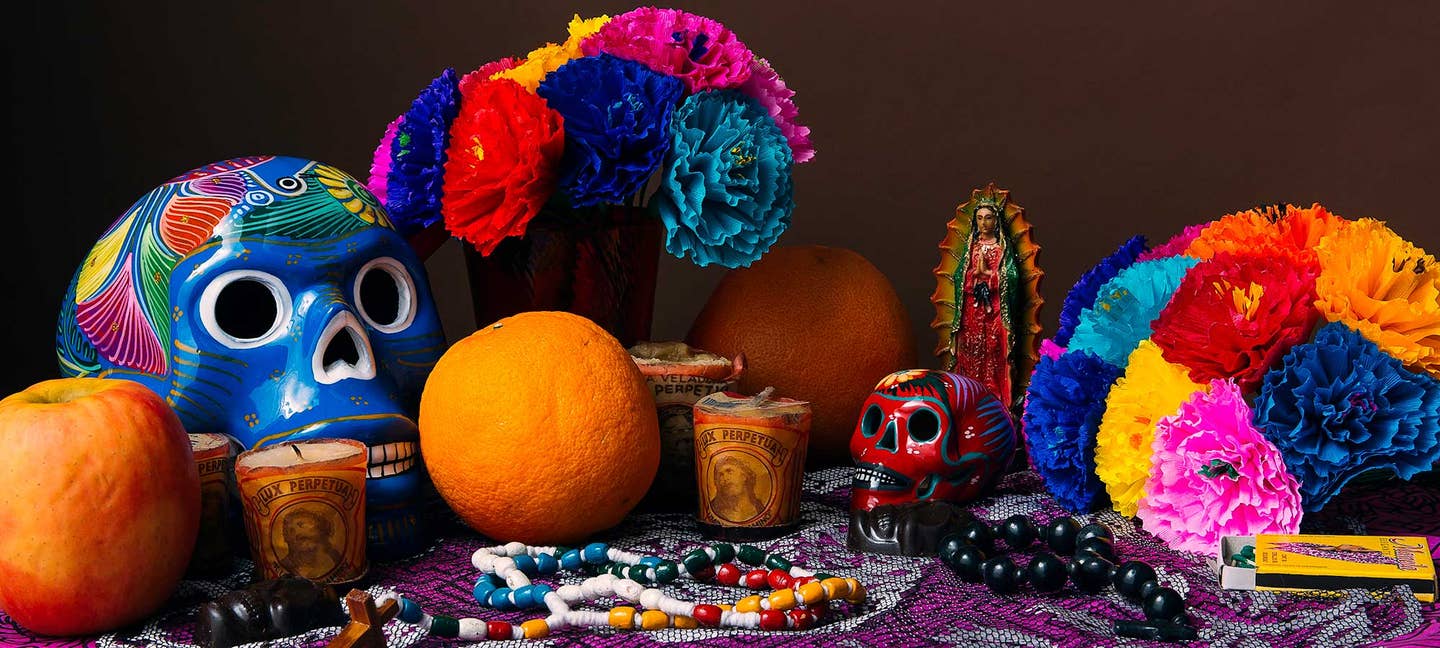 Recipes
Our Best Recipes for Day of the Dead
Here's what we're eating for Day of the Dead
Day of the Dead, also known as Dia de Muertos, celebrates the lives of beloved family and friends through offerings of food and drink at private altars or gravesites. Originating from an ancient Aztec tradition celebrating the Lady of the Dead goddess, this festival was initially held during all of August. However, once Mexico was colonized by Spain in the 16th century, the holiday gradually coincided with Spain's intensely Catholic-dominated agenda. The dates eventually shifted to be closer to All Saints and All Souls Day, landing on November 1st and 2nd. Recognized as a public holiday throughout Mexico, it's also widely celebrated throughout the U.S. and South America.
The offerings, or ofrendas, given to a loved one can vary, but food is an integral part of the Day of the Dead celebration. It's said that the smells and scents of a loved one's favorite foods can bring them the energy to continue on in the afterlife. Sugar skulls decorated with the names of those who have passed are placed on graves and in-home altars, and golden yellow marigold flowers become ubiquitous, luring souls in with their strong scent. Foods such as the sweet, soft pan de muerto (bread of the dead) vary widely from region to region, sometimes dotted with licorice-laden anise seeds or fragrant orange blossom water, and are baked in droves before the two day celebration begins.
Take a peek down below at some snacks and sips that will help you celebrate this holiday from your own home. Feliz Dia de los Muertos!
Day Of The Dead Appetizers
Day Of The Dead Main Dish
Watch: How to Fill and Roll Tamales