The Essential Barware to Upgrade Your Home Bar
Everything you'll need to shake and stir your way to boozy greatness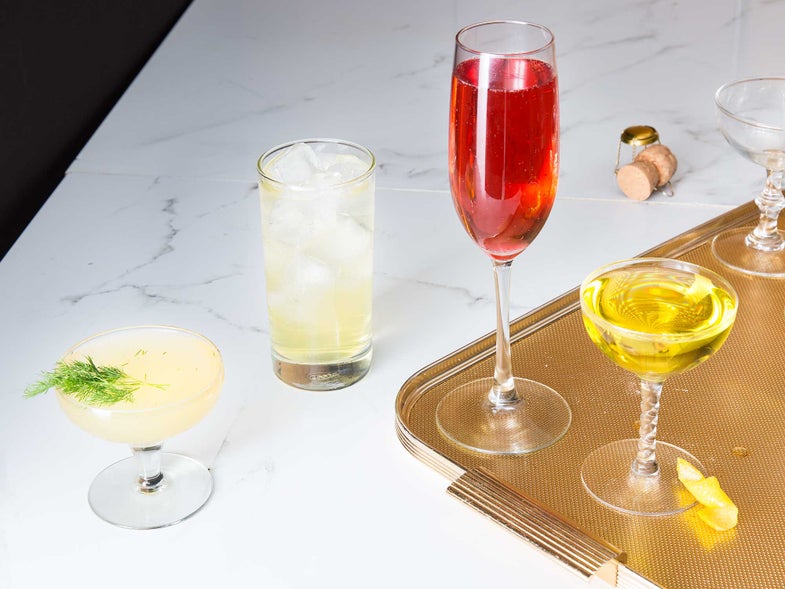 You've got your canapes on serving platters, a hearty meat entree in the oven, and a freshly-baked pie cooling on the rack. The last step to throwing your perfect at-home dinner party is the booze. And while a great bottle of wine or even an elegant punch bowl will do the trick, shaking and stirring individual cocktails is the ultimate personal touch.
Thankfully, this is the easiest part of your prep and a fun, simple task you can delegate to any one who's helping you (especially one you might not trust with the grub). You'll of course need some simple recipes to keep in your back pocket, a standard lineup of go-to liquor—start with a standard bourbon or rye, tequila, rum, gin, and vodka if you're focusing on classic cocktail recipes—and some basic citrus and sweetener elements.
Ready to make some drinks? To bartend like a professional, consider some of the essential gear and glassware that industry bartenders use. Keep in mind there's no right or wrong set of tools, and that every bartender has their own preference. We've rounded up a handy checklist of home bar essentials both beautiful (because why not?) and useful, from shaker tins for refreshing drinks with juice to the bar spoons you'll need to stir more spirits-forward numbers.
How To Build A Home Bar