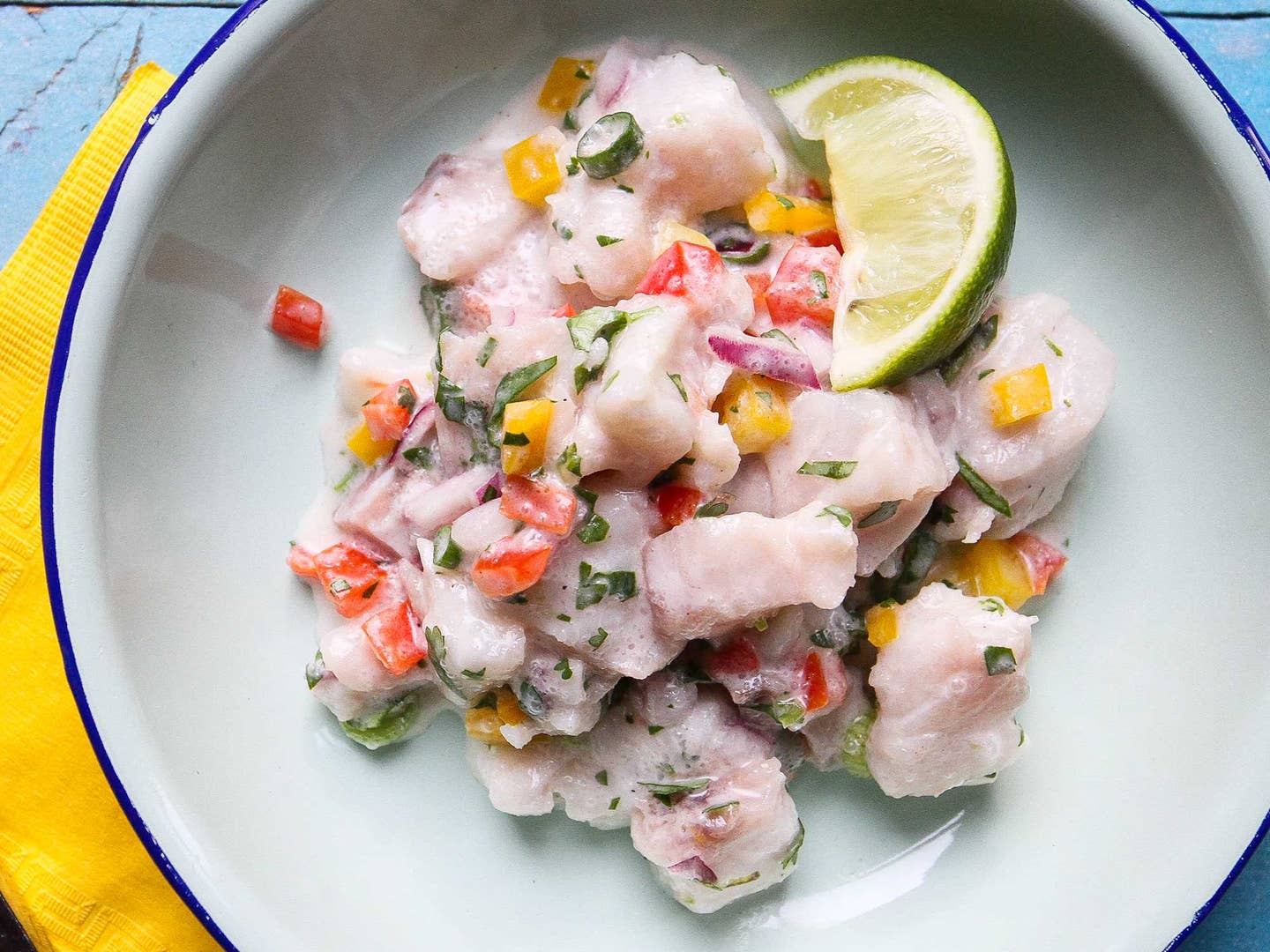 Recipes
The Secret Ingredient Behind Fiji's Beloved Ceviche
In this kokoda, raw fish "cooks" not in the usual citrus juice, but in plain old white vinegar—and it works
"We're relaunching our property in Fiji," the message from management read, "and we need someone to cook over there for the guests who rent it."
Of course I wanted to go. Did I think I'd get the job? Not a chance. I was a junior sous chef—not even the sous chef—at Huka Lodge in Taupo, New Zealand. It was two years since I started and I was thrilled to be there. I came from an Italian restaurant background, and the food at Huka was on a whole other level: modernist dishes with carefully weighed-out powders that had to be heated to a certain temperature to create a stable foam or pearls of soy sauce caviar. Not that that stopped me from wanting a chance to cook in paradise.
At the time, Huka was busier than ever, and the kitchen couldn't send the head chef or the sous chef. So against the odds, I became the first cook at Dolphin Island. I kept the food simple, relying on the island's own produce and traditions as my main guide, and one of my favorite local dishes was one of the simplest: kokoda.
Kokoda is basically ceviche, made with fresh local fish and enriched with coconut milk to balance out all the acid. That specific acid varies from cook to cook, but the first one I tasted relied on something far different than the usual citrus: plain white vinegar.
I expected something harsh—more home-cleaning product than raw fish condiment—but it "cooks" the fish just as well as lime juice, without the hassle of squeezing a dozen limes for enough liquid. Once you soak the fish for half an hour, rinse it, and dress it with a little lime, coconut milk, and scallions, peppers, tomatoes, and cilantro, no one's the wiser.
My kokoda pleased guests enough that I was invited back to Dolphin a few more times. The menus varied based on what my guests wanted, but kokoda made an appearance every time.