Recipes
Filipino Rice Porridge with Chicken and Ginger (Arroz Caldo)
Serves

serves 6-8

Cook

2 hours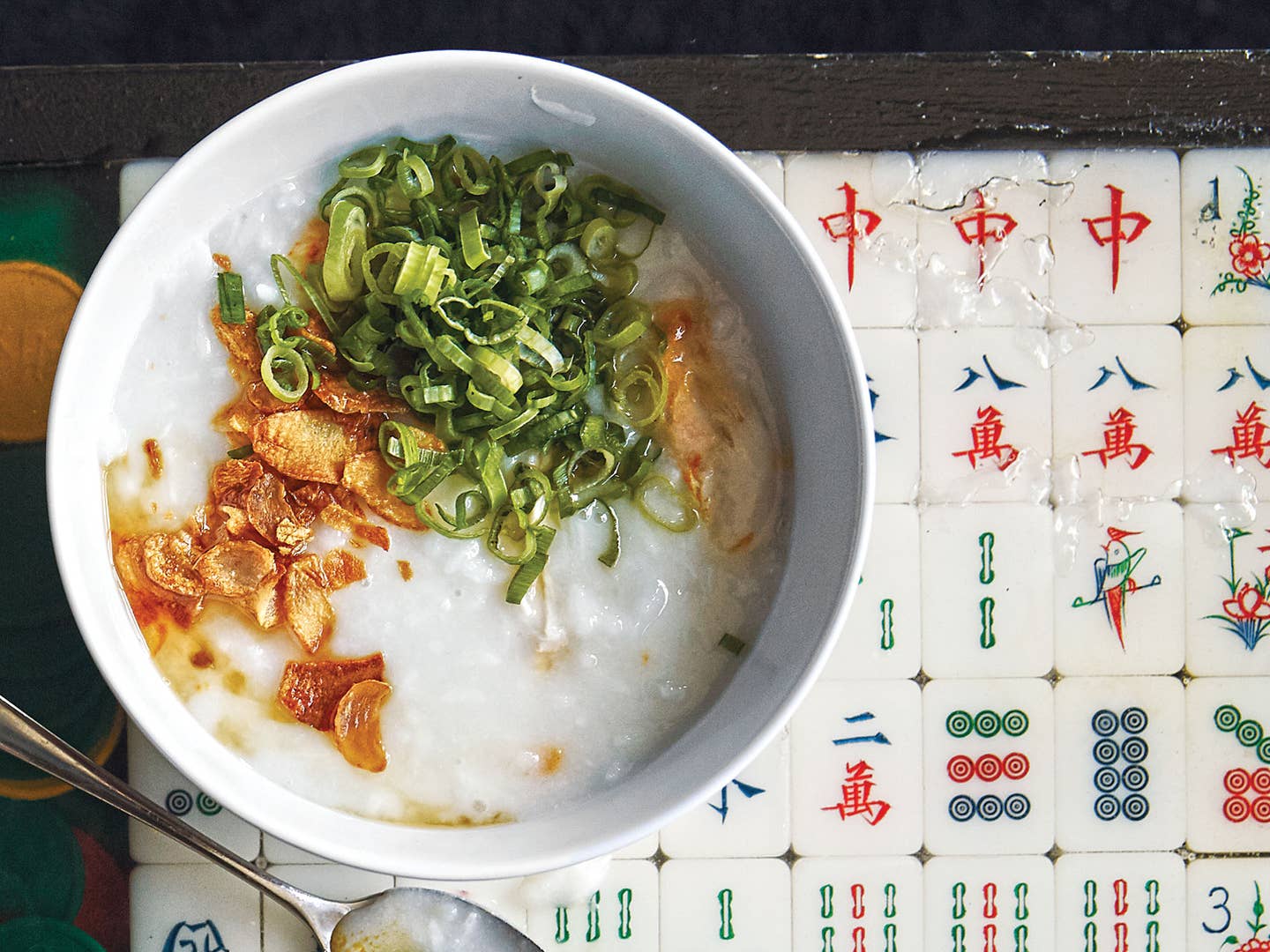 The dish may be from China and have a Spanish name, but to Filipinos, few things taste more like home than arroz caldo. Based on Chinese congee, this rice porridge relies on an easy, flavorful stock that is melded with rice until creamy and rich.
Ingredients
2 tbsp. vegetable oil
5 garlic cloves, minced
1 bunch scallions, thinly sliced
1 tbsp. kosher salt
1 3-to-4-lb. chicken
1 4-inch piece ginger (about 3 oz.), peeled and thinly sliced
1 1⁄2 cups white rice
3 tbsp. fish sauce
Chile oil, for garnish, storebought or homemade
Instructions
Step 1
Heat oil in a large saucepan over medium-high; add garlic and white parts of scallion and cook until fragrant, about 2 minutes. Add salt, chicken, ginger, and 10 cups water and bring to a boil. Reduce heat and simmer until chicken is tender and the meat is falling off the bone, about 1 hour.
Step 2
Remove the chicken from the stock and cool slightly. Pull the meat off the bones, discarding the skin and bones. Strain the stock, discarding solids. You should have 9 cups of stock; place it with the rice in a large saucepan over high heat. Bring to a boil, then reduce heat to a simmer and cook until the rice is creamy and overcooked, about 25–30 minutes. Add reserved meat and the fish sauce and stir to combine. Garnish with scallion greens and chile oil.