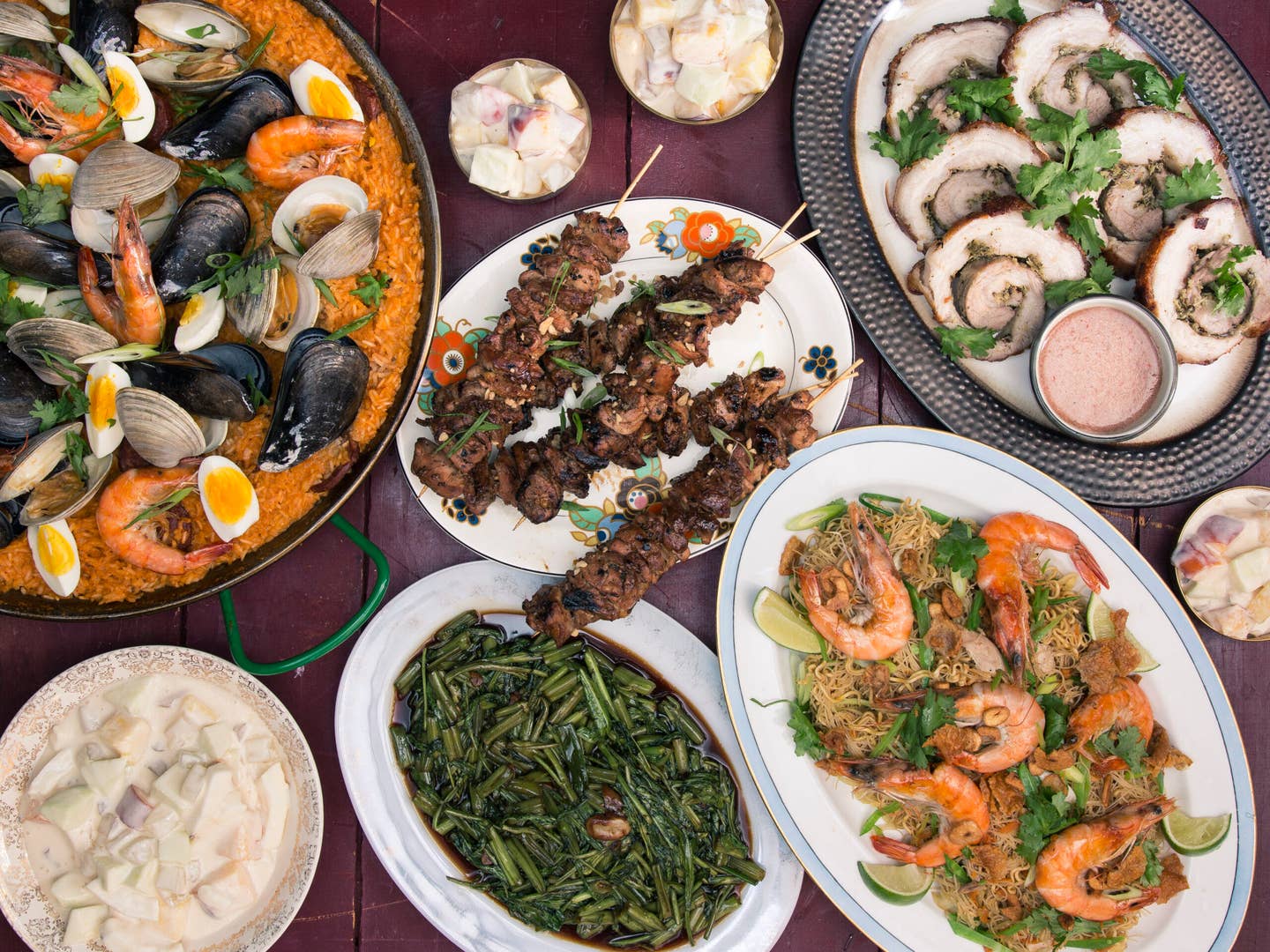 Culture
A Filipino Feast Fit for Your Whole Family
Chef Leah Cohen of Pig & Khao shares a dinner party menu that would make her mother—and aunties—proud
Growing up with a Filipino mother, my lunch box wasn't full of your average kid food—I didn't come to school with peanut butter and jelly sandwiches, and I didn't like that. When I look back on my childhood now, though, I can see that my mom was expanding my palate and making it sophisticated beyond my years. Now, I appreciate it.
When I was just four years old, I took my first trip to the Philippines, and since then, I've made a point to go back almost every year. While my memories of the earlier trips are not especially clear, one thing I do remember was visiting my mom's province, where we'd have these huge family gatherings and eat so much food—I'm talking 15-plus dishes on the table at all times. Everyone in the family had a favorite dish, and my Auntie Mitchi, the host, made sure that they were all there.
The parties were all all-day affair, and for four to five women in my family (aunts and cousins), the day started before anyone else was awake. They would rise early to pick up the ingredients from the market, gathering fresh produce, fish that had been caught that morning, and meat that came from an animal slaughtered just hours before. And once back from the market, they spent their day in the kitchen, preparing—and then replenishing—the food.
The men would start drinking around noon, games of cards were played, and as I got older, karaoke definitely played an integral role in the parties, as well. Needless to say, things would get a little rowdy by early evening—but it was all in the name of family, fun, and good food.
The dishes below are common to what one would find at a Filipino party, and I've included some dishes from my Auntie Mitchi, as well. So grab your pork belly—you're throwing a Filipino feast.
Start the bellychon two days before you intend on serving it—it needs one day to brine and one day to air-dry.

When you place the bellychon in the refrigerator for at least 12 hours to air-dry, start marinating the chicken skewers.

The kangkong adobo only takes half an hour to make, so start to prepare it once everyone's had a drink and is starting to get hungry.

Make the fruit salad just before serving dinner. You'll want to let it sit for an hour before serving, allowing the flavors of the fruit seep into the sweetened condensed milk sauce.