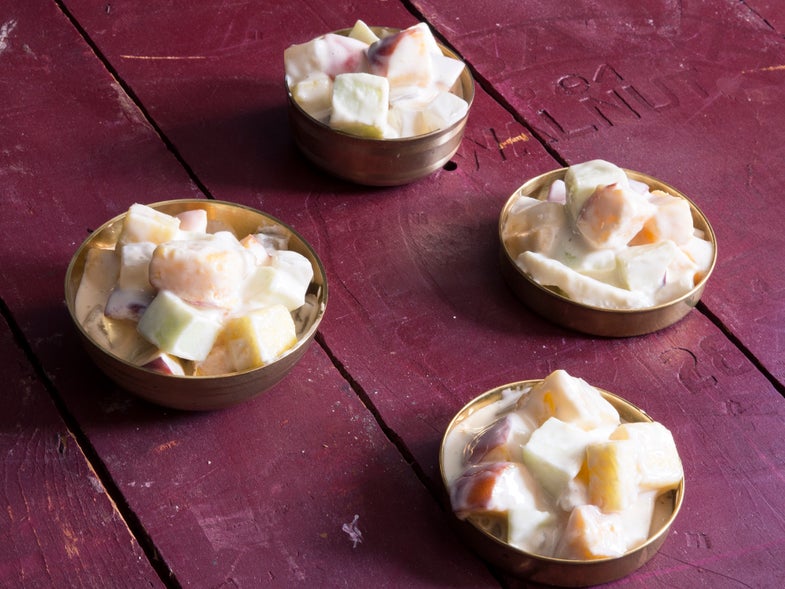 "When I introduce this dish to my friends for the first time, they are confused and a little hesitant to eat it. Once they try it, though, they fall in love." – Leah Cohen of Pig & Khao
Featured in: A Feast for Filipinos
Philippine Fruit Salad
Jellied coconut snacks—nata de coco—make their way into this tropical fruit salad; it's pineapple & peach sweetness is tempered by tart green apples.
Time: 1 hour, 30 minutes
Ingredients
1 (7.6-oz) can Nestlé table cream
1⁄2 cup sweetened condensed milk
12 oz. nata de coco (coconut jellies)
1 green apple, peeled and cut into 1/2-inch pieces
2 peaches, cut into 1/2-inch pieces
1 young coconut, cracked, peeled, and thinly sliced
1⁄2 pineapple, cut into 1/2-inch pieces (about 5 oz.)
Instructions
Combine cream and milk in a bowl; add remaining ingredients and toss to combine. Refrigerate 1 hour before serving.