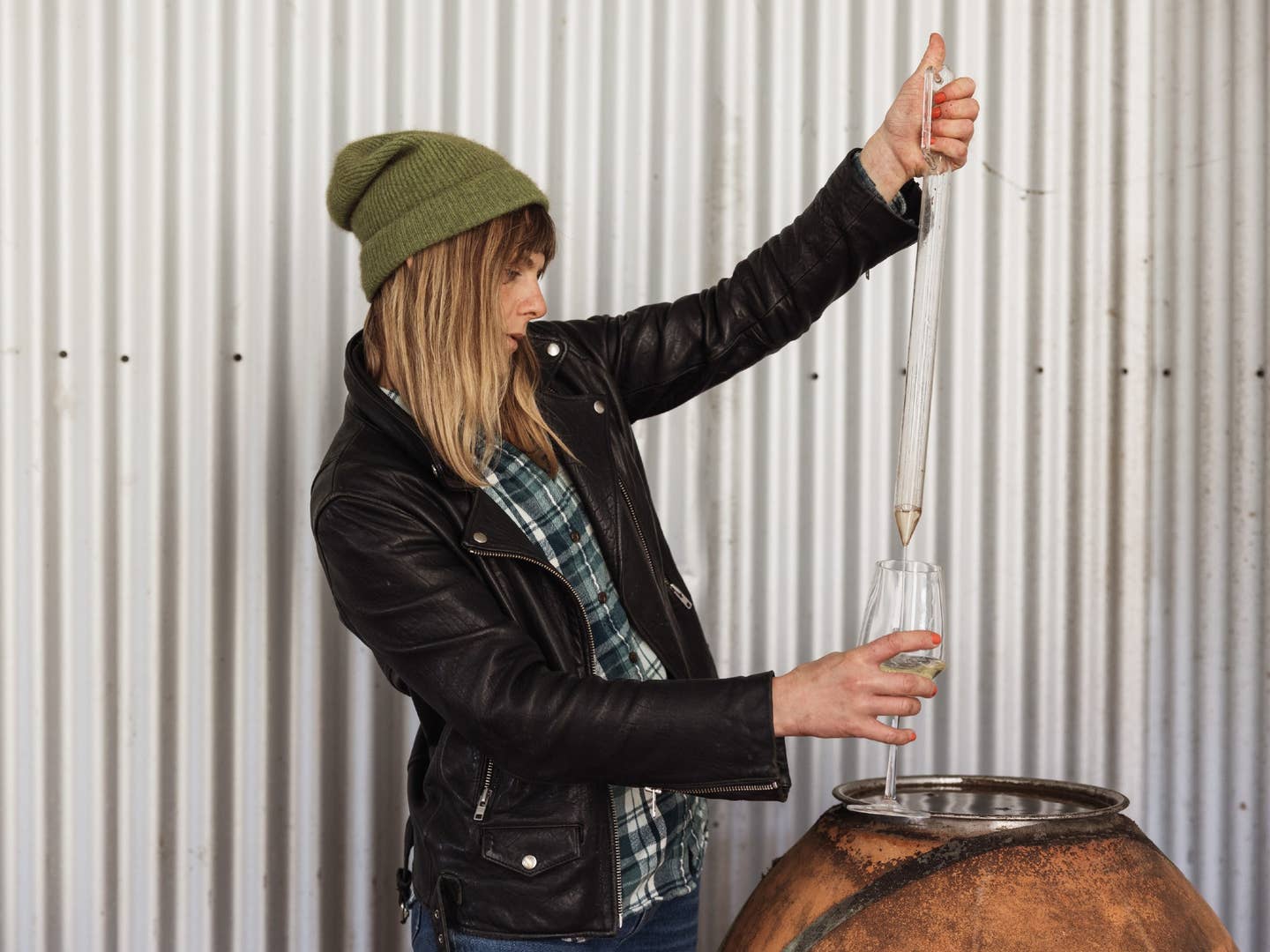 Drinks
From a Biodynamic Frizzante to a Next-Gen Zinfandel, Here's What a Natural Wine Pro Is Sipping Right Now
And the food pairings she serves with them.
Eight years ago, when I was living in Brooklyn, working in a restaurant while attempting to write a novel, I tried a glass of something called pét-nat. Pink and fizzy, bursting with fresh fruit notes and singing with pure acidity, it was a perfect example of an organic sparkling wine made without any added yeasts, sugars, or preservatives. From that first taste, natural wine completely stole my heart and prompted an exciting new direction in life for me: Traveling the world, learning about natural wine and writing about it everywhere I could.
Not only did I eventually start my own publication about natural wine, Pipette, so that I could share my discoveries from the Republic of Georgia to Oregon and everywhere in between—my path unexpectedly led me to Australia, where I now live on a farm and make natural wine along with my partner. It turned out that one glass of pét-nat opened the doors to me to a global community that's devoted to organics, traditional winemaking, and celebrating the everyday beauty of life through great meals. If you're curious to try natural wines, here are five of my all-time personal favorites, after sampling thousands of bottles over the years:
Made in the Piacenza Hills not far from Milan, this orange wine (meaning, a white wine allowed to soak before pressing, also known as skin-contact fermentation) is a blend of unique local grapes: Malvasia di Candia, Marsanne, and Ortrugo. It has nothing at all added to it—not even sulfites—and delivers a beautiful punch of floral notes and flavors of tart kumquat.
Pair with: A Southeast Asian noodle dish with spicy chili peppers and fish sauce.
If you haven't yet discovered Chenin Blanc, this bottle is your ideal introduction. The Mosse family is dear to my heart as I worked harvest there, and their wine shows how Chenin can be complex and mineral-y—you can almost taste the quartz in the vineyard amongst notes of peach and white flowers.
Pair with: A classic roast chicken.
Think zinfandel is passé? Not in the hands of Martha Stoumen, a powerhouse making wine from old vines in Northern California. Her "Post Flirtation Red" is a juicy and fun blend of zinfandel and Carignan.
Pair with: Conversation and a cheese platter.
Meet the new generation of Oregon wine: a former Philly sommelier and his engineer partner who are determined to show how versatile pinot gris can be. This blend of skin-contact (aka orange wine) pinot gris with riesling is an unpretentious, unique, delicious wine with soft tannins and plenty of juicy fruit tones.
Made of pinot noir from biodynamically farmed vineyards in far Northern Italy, Furlani specializes in "frizzante" style, which have beautiful acidity due to being grown at high altitude. Fizzy wines are often set aside for celebrations—but, in my opinion, we all deserve great wine and food every day. It doesn't get more fun than this lightly effervescent, darker-style pink wine.
Pair with: Pizza or a charcuterie plate.
Read an excerpt from Rachel Signer's new book You Had Me At Pét-Nat, A Natural Wine-Soaked Memoir, in stores now.