Late Summer Appetizers
Make the most of late summer ingredients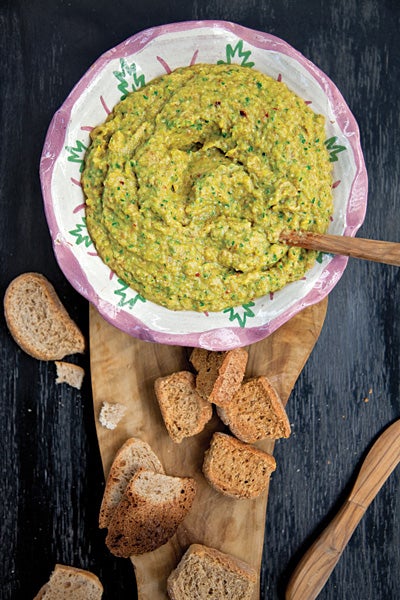 As summer winds to a close, it's time to make full use of the last of the season's bounty and get ready to move on to autumn's bounty. We've collected our favorite late summer appetizer recipes for you to check out.
Tomato season is one of our favorite times of year. When fresh tomatoes start to fade away at the end of the summer, we rush to eat as many as we can before they're gone. We use them in salads with baby arugula and fried pizza dough, tarts with anchovies, and salmorejo, a chilled Spanish soup that is a richer cousin to gazpacho.
Eggplant starts to come into season in late summer. We love to throw them onto the grill, either to dress with a basil vinaigrette or to make melintzanosalata, a Greek dip of charred eggplant, olive oil, and parsley. Eggplant is also delicious pan-fried and served with briny capers, floral basil, and a drizzle of balsamic reduction.
Our season squash tart with puff pastry and goat cheese has the ability to evolve with the seasons. If fresh summer squash and zucchini are available then use them, but come fall butternut squash is fantastic as well.
Find all of these dishes and more in our collection of late summer appetizers.