Recipes
Retro Tuna Tartare with Avocado and Sesame
Top-quality fish is the secret to this brasserie classic.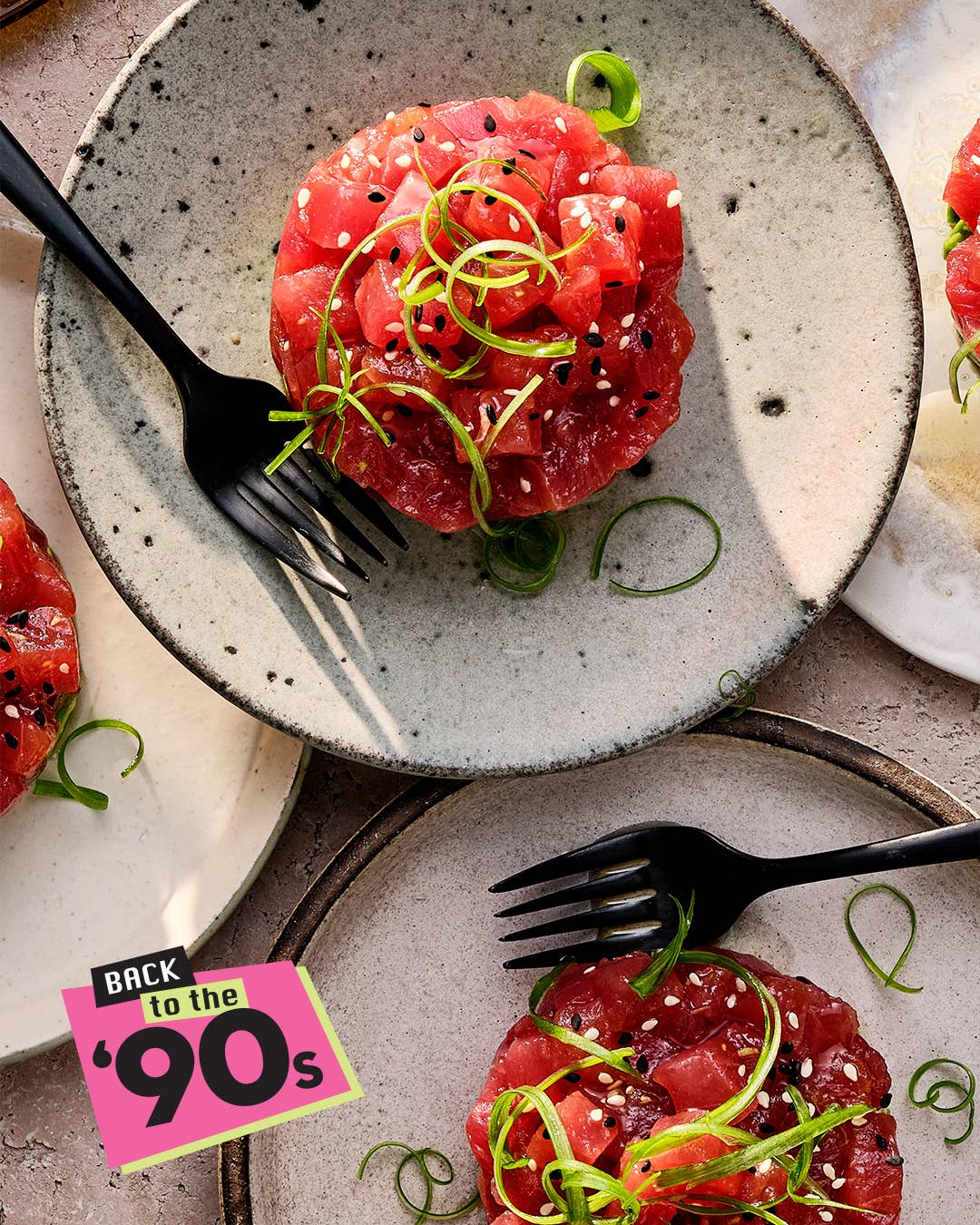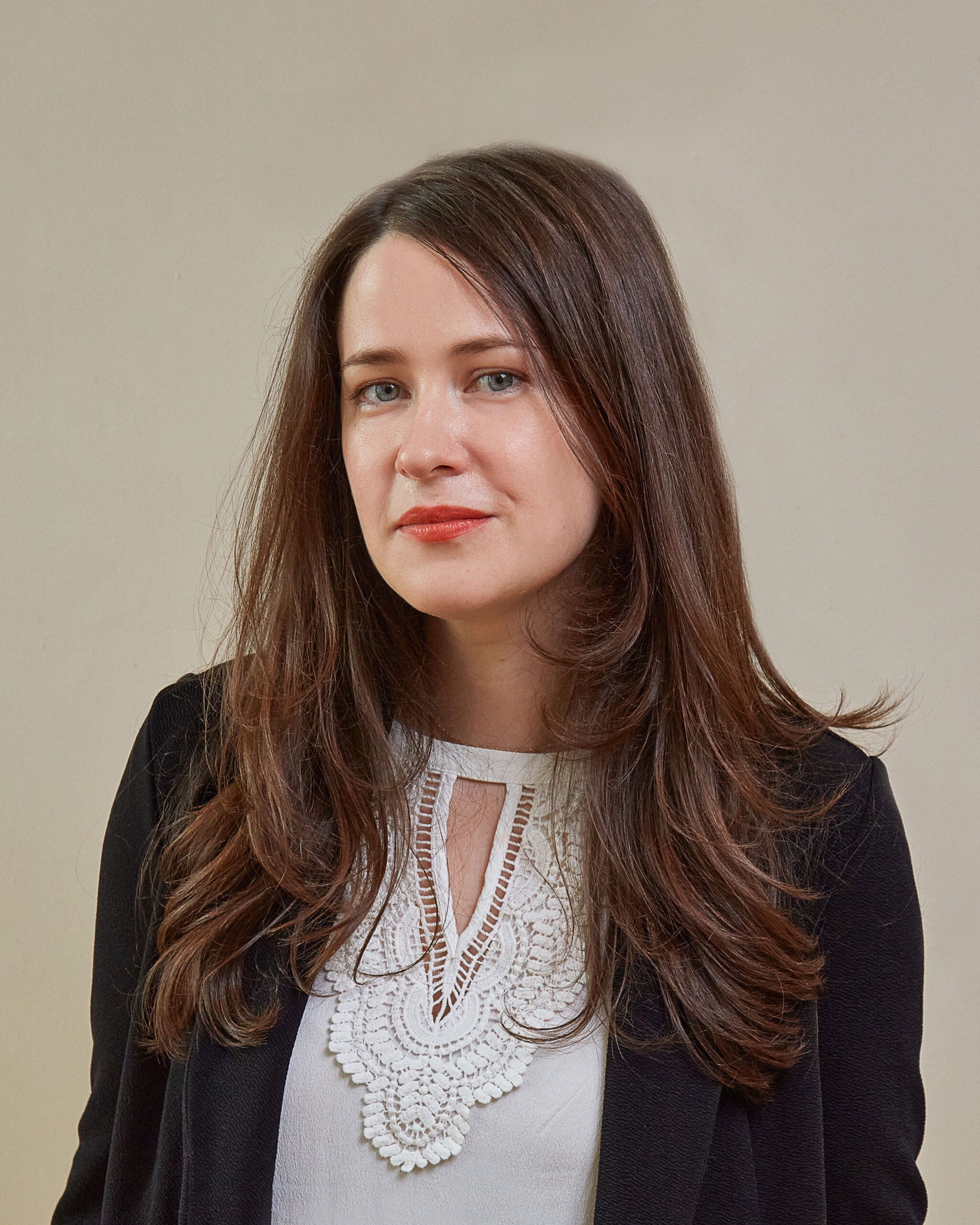 ---
It has been suggested that tuna tartare was invented in Beverly Hills in 1984 by a French-trained Japanese chef named Shigefumi Tachibe. By the late 1990s, this quintessential "fusion" dish had exploded in popularity and its presence on upscale restaurant and catering menus throughout the United States was emblematic of a decade of American cuisine.
I grew up in the 1980s and 90s and loved ordering this briny raw fish dish with my parents for special occasions. Now that sushi-grade tuna is readily available at Japanese grocery stores and online, it's easy to recreate the brasserie classic at home. I developed this simple, wasabi-spiked recipe based on versions served widely throughout New England at the time.
If you prefer a bit of tropical sweetness in your tartare, feel free to toss a quarter cup of diced pineapple or mango in with the avocado pieces. When serving raw fish, freshness is essential for ensuring safety. Be sure to purchase sushi-grade tuna from a reputable source; the fish should be firm to the touch and deep red in color, with no trace of slime or fishy fragrance. And finally, serve it within 24 hours of purchasing.
Ingredients
¾ lb. sushi-grade tuna, trimmed of skin and dark meat
1 Tbsp. mirin
1 Tbsp. soy sauce
1 tsp. sesame oil, plus more for drizzling
¼ tsp. prepared wasabi paste (optional)
1 tsp. sesame seeds, plus more for sprinkling (a mix of black and white)
1 avocado, peeled, pitted, and cut into ¼-in. cubes
1 tsp. extra-virgin olive oil
2 tsp. rice vinegar or champagne vinegar
Kosher salt and freshly ground black pepper
Scallion ribbons, for garnish
Potato chips
Instructions
Step 1
Wrap the tuna tightly in plastic wrap, then freeze it until firm but not solid, 20–40 minutes, depending on the thickness of the steak(s).
Step 2
In a medium bowl, whisk together the mirin, soy sauce, sesame oil, and wasabi paste (if using).
Step 3
Unwrap the tuna. and, using a very sharp knife, cut it into ¼-inch cubes. Transfer to the bowl with the mirin mixture, then add the sesame seeds and turn to coat; set aside.
Step 4
In a small bowl, gently toss together the avocado, olive oil, vinegar, and salt and black pepper to taste.
Step 5
Stand a 3-inch round biscuit cutter in the center of a small plate. Fill with one fourth of the avocado mixture, then top with one fourth of the tuna mixture, pressing gently after each addition. Lift off the mold. Repeat with the remaining avocado and tartare. Drizzle each serving with sesame oil, then sprinkle with sesame seeds and top with the scallions. Serve immediately, with potato chips for scooping.