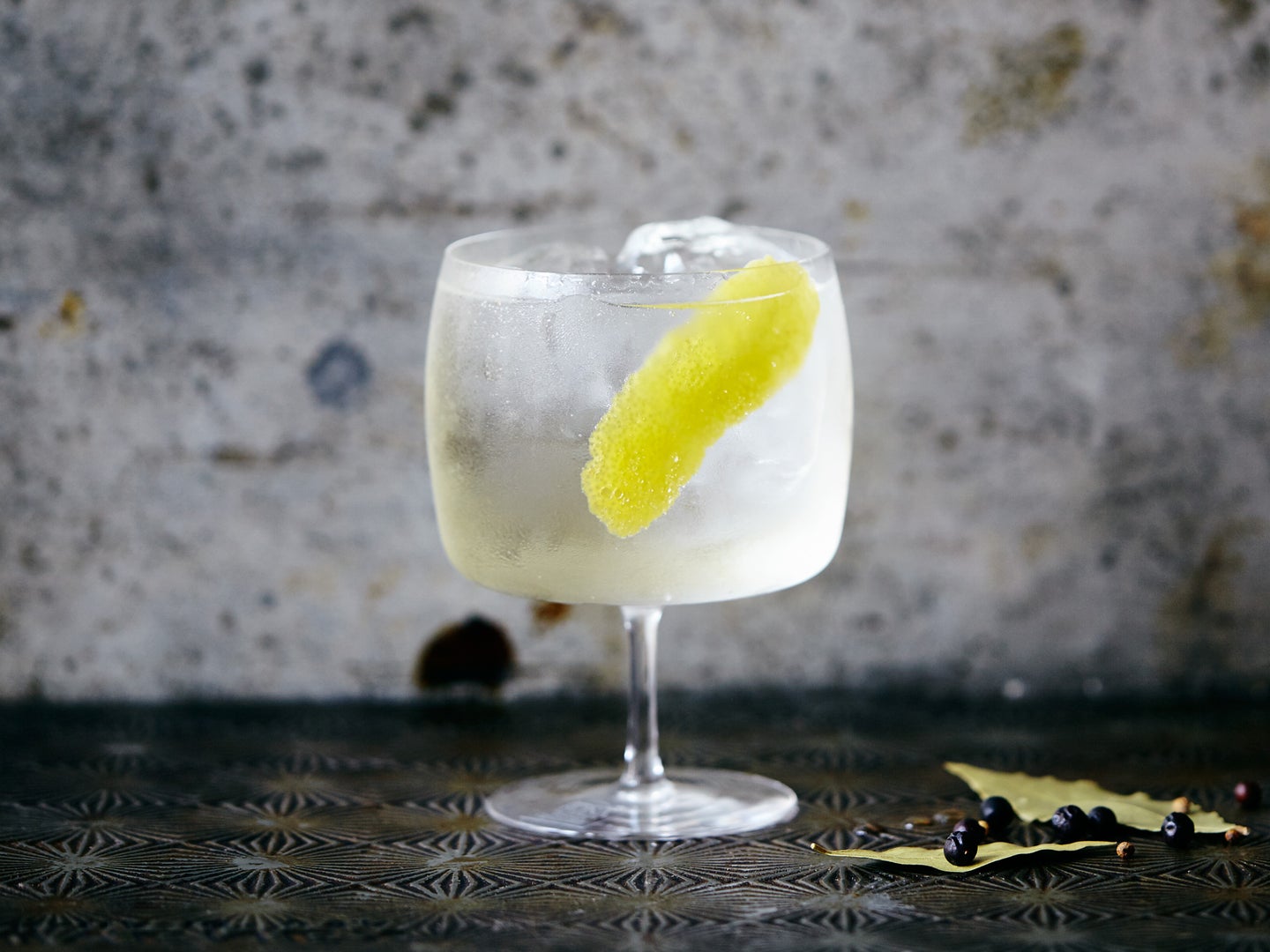 This gin-scented tincture works beautifully as an accent to a great variety of cocktails. Just a few drops over the top of a freshly blended Piña Colada gives a beautiful spice to the otherwise fruity-creamy cocktail. For low alcohol cocktails, a dash or two of this infusion will liven up a simple tonic or ginger ale nicely. Even try it as an accent over fresh fruit or sorbet! Tincture recipe by Eamon Rockey from Betony in NYC.
Yield: makes 1 Cocktail
Ingredients
4 oz. Everclear®
1⁄4 cup juniper
2 tsp. coriander
2 tsp. black pepper
3 bay leaves
1 lemon twist
1 orange twist
Instructions
Combine all ingredients in a high quality ziplock bag and seal, pressing as much air as possible from the bag. Set the bag in a deep, plastic bowl and gently pour 2 quarts of very hot (just too hot to touch comfortably) over the bag. Steep 10 minutes and gently remove the bag and allow to cool at room temperature. Strain and reserve liquid; store in a dasher or dropper.